Posted on Jan 24 2012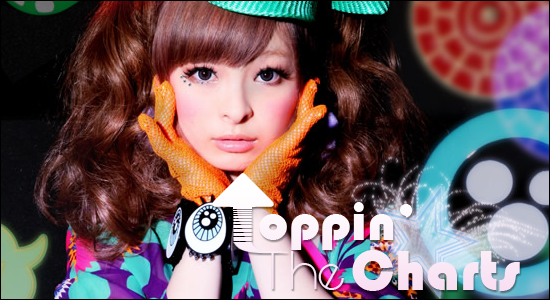 For all you anime fans out there week three is just for you. Toppin' The Charts is back for another week and I'm pretty positive a Katamari rolled through the charts just to mix things up! Don't know what I mean? Hit the jump to find out.
Notes:
Japan definitely had a major change this week! There's only one artist that was able to stay against the onslaught of the new singles that came out. I wonder if this has anything to do with the new anime season to be quite honest. Usually single CDs for openings and endings don't come out at least until a month after their premiere on an anime. I have yet to figure out why this model is used so frequently since it seems detrimental to me. I mean if I hear a song that I adore on a show I like, I would want to buy it immediately, not find out I have to wait anywhere from one to two months. Then again, in an age where you can purchase something instantly by sitting in front of your computer perhaps I've become impatient.
Either way, it's nice to see Nana Mizuki on the charts again. She is consistently popular and taking her singing into consideration it's easy to see why. While Nana was expected Fear, And Loathing In Las Vegas was certainly not! While it's nice to see the group there, it came out of left field.
Kyary Pamyu Pamyu makes Toppin' The Charts again ironically enough. It wasn't my intention to predict she'd be on this week, in fact I added it as the credits for last week with good fun in mind. If anything I have to say making a song about fake eyelashes has to be an achievement somewhere… not that you'd know that from the dancing lions.
As stated last week T-ara's Lovey Dovey made the list at the very uppity-top of the Korean charts. I'm not the biggest fan of this song in comparison to some of their others, but glad to see this song finally got out into the wild.
Make sure to comment below on what you loved, what you hated, and why! See ya next week~