Posted on Feb 14 2012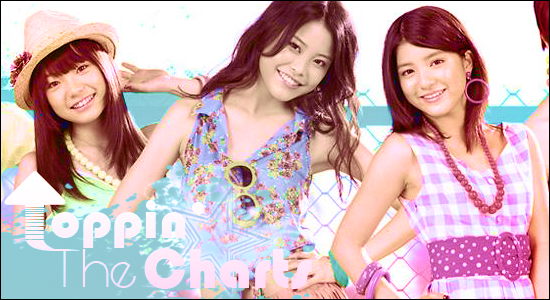 Time for another week of Toppin' The Charts! We're getting close to the end of February where your favorites are sure to battle one another on the Japanese charts, but until then hopefully this will tide you over.
Notes:
I don't have much to say besides I changed up T-ara's "Lovey Dovey" because it's gonna be on the charts for awhile (if IU is any indication of this with her song still moving up and down the charts after four months). The girls actually released a zombie version of their music video. No, I'm not joking.
Also, the ending credit song is by Jin Akanishi who used to be the lead vocalist for Kat-Tun. Now he's releasing music in the United States, about to go on tour, and recently got married! His English is pretty good and figured that some spotlight should be shined on more artists from oversees trying to make it big here.
Make sure to comment below on what you loved, what you hated, and why! See ya next week~