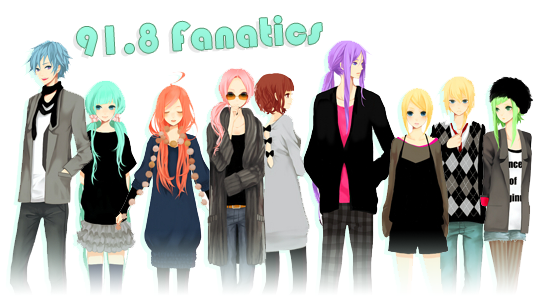 Our team has been working passionately since July of 2008 to provide our visitors with the best experience possible. Over this time, we have received patronage from a lot of wonderful people. As such we want to show appreciation to our very best of the best. The true fans. The fanatics!
From this day forth, anyone who donates will gain the title Fanatic. Though, you must be asking, "what makes the title of Fanatic so special?" Well, Fanatics get extra perks that the rest of our visitors don't, such as:
Here we always have the camera rolling, so think of all the insane clips you'll see when the staff doesn't have their face pressed to a computer screen. This includes commentary straight from the team you love to hear panic concerning our latest releases or even anime we all decide to watch together. Of course, all of our hilarious bloopers are also available (most notable iStalk mess ups every week). We also plan to give you a behind the scenes look at everything the staff does on the site. Did I forget to mention our early feature releases?

All of our original convention coverage is already unique to 91.8 The Fan, but don't you wonder what happens out of the green room? We obviously save all this juicy footages with our one on one time with those icons of the industry you love. As such, you'll receive uncut interviews not released anywhere else. We will also offer all of our cosplay pictures in high quality without any watermark. This is perfect for your convention memories. And what convention would be complete without panels? We have those, too! From the famous BangZoom Entertainment panels to the silly ones where the voice actors are being their nutty selves. Talking about voice actors, you'll get to see all of the bumps we ask them to do for us. Lastly, we'll also offer any videos tracking our trip through the perilous lines, mass chaos, and other press related things the staff goes through during a convention.

Ever wondered about 91.8 The Fan's beginnings? If that's so, then you'll definitely want to check out all of the shows that made the site what it is today! These are all exclusive for Fanatics, and will always remain as such.

Ouch, what a way to burn the regular visitor by bragging that you're involved in a special contests, seeing changes to the site before anyone else, or having one on one time with our staff? These are special once in a life time sort of events that could be anything! We even offer full details about our radio and all the songs we have. The possibilities are endless!

You've listened to all of our interviews over the air, but what do we talk about behind the scenes? The only way to find out is to become a Fanatic where you'll get access to these interviews in full. As a disclaimer, we should note any information that might get a voice actor or actress in trouble is removed as well as personal information (such as addresses, phone numbers, and various other information).
As time goes on, we'll definitely add more features and special perks for our Fanatics, but after reading that do you really want to go another second without being one?!
That's what I thought, so the only question now is how to become a Fanatic? Well, to make it easier for everyone we currently have the set system in place. We gauge every Fanatic by time, the more they donate, and the longer they stay a Fanatic. These are our current time-frames: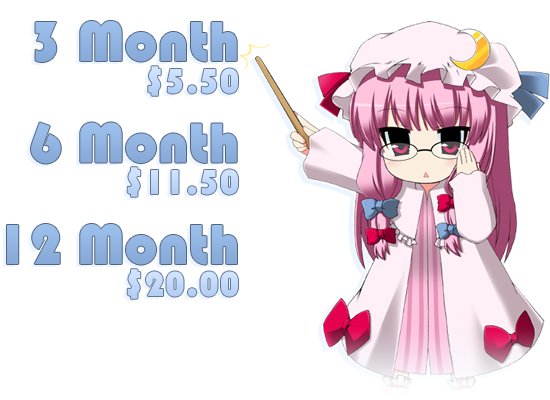 Have you decided how long you want to become a Fanatic? Because next is signing up! This is the easiest part, and then you get to enjoy all the greatness involved. Please make sure to follow the steps below:
You are required to sign up for an account on our site.
Once you've made an account then please proceed here
At this point, you must choose the Fanatic subscription you want.
Afterwards, make sure you have your PayPal account ready and proceed through the purchasing process.
At this point, you will be upgraded automatically, but if you are unable to see any changes please contact us to address the issue.
Enjoy!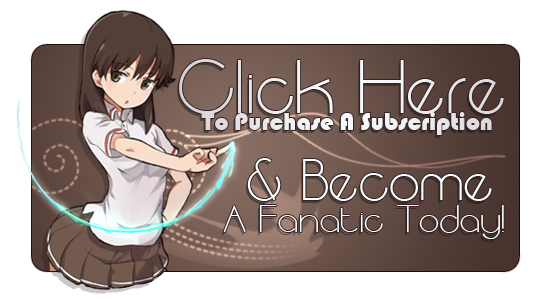 If you ever have any questions about becoming a Fanatic then please contact us here, we'll get back to you as soon as we can!