Posted on Apr 21 2012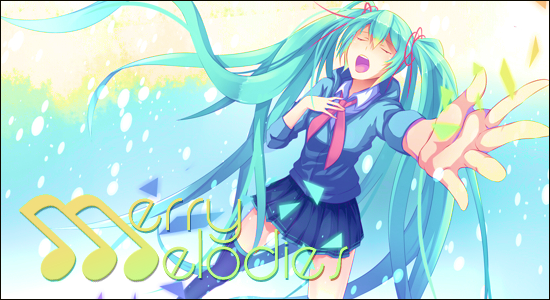 Hello and welcome to everyone who was at my panel at Anime Boston! As I promised during the panel, included will be the list of songs I played during the panel. Some of these have been featured before and most of them will be featured in the future, so take a look at what we showed off!
———————————————————————————————–
I'd like to thank you all for coming out to my panel. For whatever reason you guys skipped out on AMV screenings or the concerts, most of you stayed for the whole hour while I rambled about songs I like. For anyone heading out to Manchester, NH for Another Anime Convention, I will attempt to rehash the panel there.
Without further ado, here's the list of songs used during the panel. Links to past features will be linked so you can check them out.
Blue Exorcist Opening 1 – Core Pride – UVERworld
Blue Exorcist Opening 2 – In My World – Rookiez is Punk'd
Sengoku Basara Opening – Jap – Abingdon Boys School
Nichijou Opening 1 – Kakakata Kataomoi-C – Hyadain
Nichijou Opening 2 – Joujou Yuujou – Hyadain
Outlaw Star Opening – Through the Night – Masahiko Arimachi
Naruto Opening 2 – Haurka Kanata – Asian Kung-fu Generation
Naruto Opening 5 – Seishun Kyousoukyoku – Sambomaster
Code Geass Opening 1 – Colors – Flow
Durarara Opening 1 – Uragiri no Yuuyake – Theatre Brook
Durarara Opening 2 – Complication – Rookiez is Punk'd
Baccano Opening – Guns and Roses – Paradise Lunch
Cowboy Bebop Opening – Tank! – Seatbelts
Digimon Savers (Season 5) Opening 2 – Hirari – Kouji Wada
Fairy Tail Opening 1 – Snow Fairy – Funkist
To Aru Majutsu no Index Opening 2 – Masterpiece – Mami Kawada
Fullmetal Alchemist Brotherhood Opening 4 – Period – Chemistry
Fullmetal Alchemist Brotherhood Ending 4 – Shunkan Sentimental – Scandal
Fullmetal Alchemist Brotherhood Opening 5 – Rain – SID
One Piece Opening 3 – Hikari E – The Babystars
Soul Eater Ending 4 – Strength – Abingdon Boys School
Utawarerumono Opening – Musouka – Suara
Heroman Ending 1 – Calling – Flow
Witchblade Opening – XTC – Psychic Lover
Nabari no Ou Opening – Crawl – Veltpunch
Shakugan no Shana Opening 1 – Hisoka no Sora – Mami Kawada
Fate/Zero Opening – Oath Sign – LiSA
Ben-to Opening – Live for Life ~Ookami-tachi no Yoru~ – Aimi
Dog Days Opening – Scarlet Knight – Nana Mizuki
Trinity Blood Opening – Dress (Blood Trinity Mix) – Buck-Tick
Sands of Destruction Opening – Zero – AAA
Gintama Ending 3 – Wo Ai Ni – Hitomi Takahashi
Yorinuki Gintama-san Ending 4 – Sakurane – Piko
Birdy the Mighty Decode Opening – Sora – Hearts Grow
Darker Than Black Opening 1 – Howling – Abingdon Boys School
Rideback Opening – Rideback – Mell
Star Driver Opening – Gravity 0 – Aqua Timez
Guilty Crown Opening 2 – The Everlasting Guilty Crown – Egoist
Ga-Rei: Zero Opening – Paradise Lost – Minori Chihara
Gankutsuou Ending – You Won't See Me Coming – Jean-Jacques Burnel
Steins;Gate Opening 1 – Hacking to the Gate – Kanako Ito
To Aru Majutsu no Index Opening 1 – PSI-Missing – Mami Kawada
Eureka Seven Opening 1 – Days – Flow
———————————————————————————————–