Posted on Feb 18 2012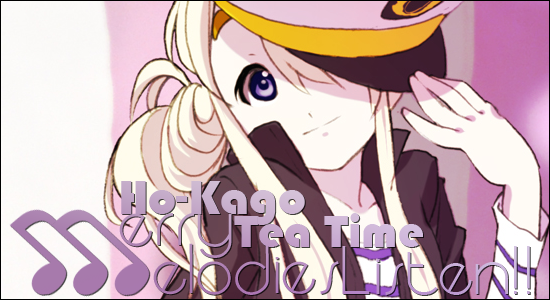 It's time for some awesome music! Get ready to listen and eat some cake, because we're going after K-ON!! this week!
———————————————————————————————–
At first, I thought K-ON was silly. If for no other reason than this awesome music, I'm more than happy to watch it. While the openings for the series are a little fast paced and crazy, the endings are pretty cool. I especially like how they're like a big music video. This one makes me really hungry for cake for some reason. It's also pretty neat how they go to find Mio's alter-ego. I wish music videos today still looked this good.
Listen! is one of the best examples of my hobby of listening to separate parts of the same song. A lot of K-ON's songs have the different instruments being much more distinct from each other. I can't help but picture Mugi on the keyboard. You guys should really give it a shot. It really adds to the effect when you listen to the whole song together.
Like I said before, the endings for K-ON are more like music videos, which is pretty appropriate when you think about what K-ON is a story about. I enjoy the endings of K-ON more than the openings, probably because I'm more of a Yoko Hikasa fan than an Aki Toyosaki fan. I just like her voice better is all. While the animation doesn't directly relate to anything the series does, it's kinda neat to picture it as what happens in the future once the band becomes famous. More famous than it is now in the real world anyway.
———————————————————————————————–
QUESTION TIME! Everyone has their own favorite song from K-ON, which is yours?
–
You can't watch K-ON!! anywhere that I know of, but you can always buy season 1 on RightStuf or something.