Posted on Jan 22 2012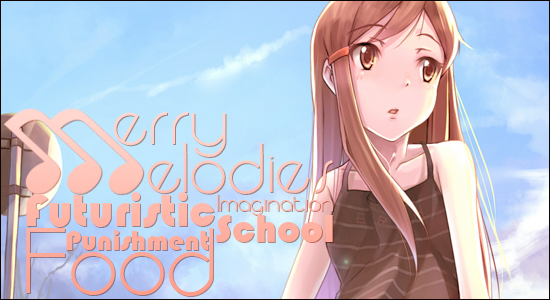 In this special birthday edition of Merry Melodies, we'll take a look at Christmas' favorite ED! It would be funnier if this was Merry Melodies number 9 or something, but time for Eden of the East
———————————————————————————————–
Eden of the East is an interesting series with an interesting concept that aired on an interesting block in Japan. It starts off with Akira Takizawa waking up with no memory, naked, in front of the White House with just a phone and a gun. If that isn't enough to hook you, then just check out the animation for this song. It's done almost completely with a style that makes it look more like a flipbook than an animation, which is really nice. If I had to complain about anything, it's that it's actually about ten seconds shorter than most other openings or endings.
I don't know where to begin with this song. If Colors of the Heart is my top favorite song, Futuristic Imagination is trying to push it off the top. It has that clear sound that just makes you want to kick back and relax, and the vocalist really puts the power behind it. I might have mentioned it in How To Go, I can't be bothered to read my own stuff so I'm not sure, but School Food Punishment has a great sound with their bass and keyboard centric style. It has the ability to sound computer generated while still maintaining the realistic feel. Sometimes I like to listen to it just to focus on one instrument at a time so I can absorb it better later.
Like I mentioned earlier, Eden aired on the noitaminA block, which has housed other great series like Guilty Crown and [C] – Control. I suggest that you check out a list to see what else is good. I would definitely recommend the dub, but I'm sure the sub is great too. If you're worried about time, it's only eleven episodes long, with two movies to round it out.
———————————————————————————————–
QUESTION TIME! What do you guys think of the art style for this one? Quite the big difference from most others.
–
What are you waiting for? Go check out Eden of the East right on Funimation!