Posted on May 11 2013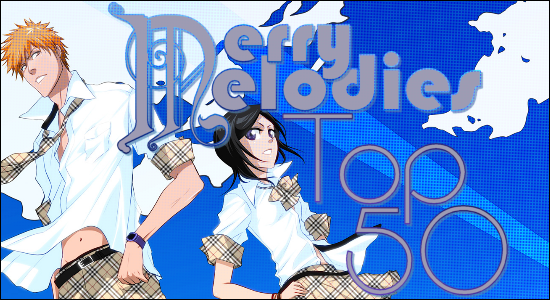 Merry Melodies is making a comeback in a big way! It's time for a Top 50!
———————————————————————————————–
The songs listed here are all subject to change except for the top 10 or so. Honestly when there's such great music in the anime world, it's really hard to single out just 50 that I can say are the absolute best or not. I'm not going to be putting the list in text for a few reasons. I don't want to spoil any of the choices ahead of time, I want you to watch the whole video, but most of all I just don't feel like writing down my whole list again. Feel free to post thoughts or your own personal favorites in the comments.
———————————————————————————————–
Make sure to check out old and new versions of Merry Melodies that focus more in depth about each song!