Posted on May 08 2011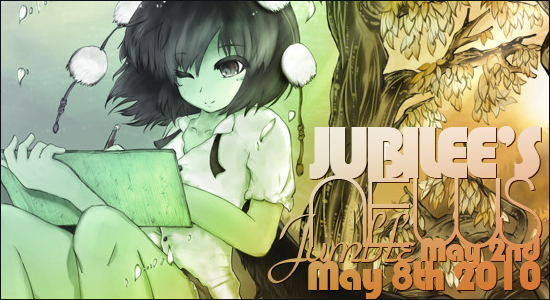 Yo yo Fanatics! Yet once again, it is I, the Jubdupitable Jubilee, and as always I am here to recap this past week's best news stories. As we transverse into the month of May, E3 is rapidly approaching, and I, for one, cannot wait! However, for this week I have slacked a bit and sent my handy-dandy Goblin to do all the news collecting. He is good at it though so don't worry. He brought back everything from news of something we will probably never see in America because it will cause seizures or some crap like that, to free to play super heroes…MARVEL superheroes…and a whole sack of gold. Granted, I don't think he earned it himself…crap, cops are here. I'll be down at the conclusion section…
———————————————————————————————–

The official Japanese Pokemon site announced earlier this week that Porygon and its evolutions are going to be featured in a future Japanese Global Link promotion/. The promotion will begin on May 18th and run until April 26th next year. During the promotion, players will be able to obtain Porygon with its hidden ability, Analytic, which will remain the same throughout its evolutions. In addition, there will also be a Porygon 2 décor in the Pokemon Dream World, and a special Porygon-Z C-Gear wallpaper.

Announced via newsletter earlier this week, a 17th volume of Isuna Hasekura's Spice and Wolf light novel series will be released this July. The new volume's title is Spice and Wolf XVII Epilogue, and it will be set several years after the time of the arc in the 15th and 16th volumes. The 16th volume was released earlier this February, and was the final volume of the main novel storyline.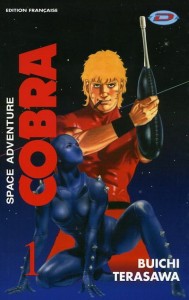 A live-action adaptation of Buichi Terasawa's Cobra magazine was reported earlier this week to be starting production this fall. The movie will be directed by Alexandre Aja, (Piranha 3D (lol)), and is currently set for a summer 2013 release. The film will also be based largely on Aja's own script, and the movie has a budget of roughly $100 million. What are people's thoughts on this? Will it be a disaster? Is there hope for it?

Japanese publisher Shueisha produced 3.8 million copies of Eiichiro Oda's 62nd volume of One Piece, which is scheduled for release this Monday. This number matches the number of copies published for the first printing of the 61st volume, and because of that, it means One Piece did not beat its own record for Japan's largest first printing ever, (which it has done for the last 6 volumes straight). That is right…it is in the news for tying its own high score. Oh One Piece…how you amaze me with your popularity.

It was revealed this past Thursday that a television anime adaptation of Tae Sano's Morita-san wa Mukuchi 4-panel manga is currently in the works, and will premier sometime later this July. The manga first aired in Takeshobo's Manga Life magazine back in 2007, and it follows Mayu Morita, and exceedingly thoughtful high school girl.

The American arm of Toyota launched a website this past Thursday for the collaboration between Crypton Future Media's Virtual Idol, Miku Hatsune, and Toyota's own Corolla. The website also sports two commercials, (one of which I will link you to here), which labels the Corolla as "the official car of Hatsune Miku." If this commercial makes it to American Television, I will flip.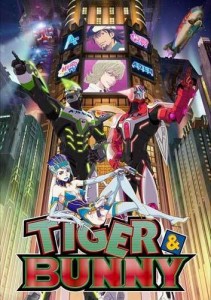 It was discovered via Amazon earlier this week that the Blu-ray Disc volumes of Sunrise's Tiger & Bunny television anime series will have both Japanese and English subtitles. The discs will also contain a 12-page booklet "Monthly Hero," an unaired pilot video, a sleeve case illustrated by character designer Masakazu Katsura, and a drama CD. For those of you who haven't checked out this series yet this season, Viz is streaming the anime, and you can see it for free on websites such as Hulu. I highly recommend it. I would have to say it is my favorite of the three or so series I am following this season! Sky High-bilee AWAY!

It was revealed earlier this week that Kadokawa's Fujimi Fantasia Bunko imprint will launch a new Full Metal Panic! spinoff novel later this summer. In addition, the previously announced collection of Full Metal Panic! short stories will also be published and released in the same timeframe. However, the new side story coming out will be set over a decade after the story in the original light novel series.

This past Friday, Aniplex of America began streaming the Occult Academy anime on Hulu.com. The series was previously streamed on Crunchyroll, from July to September 2010, so it is nice to see this series available online again. In addition, Viz Media confirmed earlier this week that they will be streaming the Reborn! anime series beginning next month, as well as the Monster anime series as of Friday. Both shows are available for streaming on both VizAnime.com and Hulu.com.

In a recent interview, game creating legend, Shigeru Miyamoto, stated that Nintendo is not interested in creating any more 3D remakes for the 3DS. Two of the biggest upcoming releases for the system this summer are remakes, (Legend of Zelda: Ocarina of Time and Star Fox 64); however, aside from these Miyamoto only cited Legend of Zelda: Link to the Past as being a future remake. If this hint were to come true, the game would be the first 16-bit title to appear on the 3DS with altered graphics.

The game publisher, Deep Silver, recently announced that they have a new partner for their upcoming Dead Island title. Square Enix will be the game's distributor in both North and South America. Square Enix zombies…I am not sure if I like. Deep Silver's Chief Operating Officer, Geoff Mulligan, also released the statement, "We're thrilled to be partnering with their dedicated and talented team and look forward to collaborating with them in order to bring Dead Island to gamers." Thoughts on this partnership?

During a press conference earlier this week, Marvel announced that their upcoming Marvel Universe Online MMORPG will be free to play! Join me in a choir of fangasms. Prepare to fight alongside friends, (for free), as some of the greatest comic book legends in history, (for free). Here's to hoping Jubilee is playable in some way or form, (for free). Although the game was leaked in 2009, we do not yet have an official release date for the game. I can, however, wait a bit…as long as they promise to develop the most amazing thing since ever, (for free).
———————————————————————————————–
Are they gone yet? I hope you all enjoyed this edition of the News Jumble, and I shall make my return in 2 weeks. Jubi has finals next week, so my hands shall be tied in as many knots as the HMS Dreadnought's top speed was, (which was 21 Knots to be exact). See, I am totally ready for this. Wish me luck, fanatics! Also, 91.8 the Fan is not responsible for any gold taken by goblins employed by our employers.