Posted on Apr 17 2011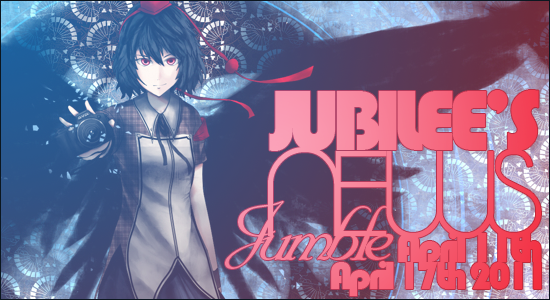 Hey all you wild and crazy fanatics out there! It is I, the symphonic Jubilee, back for yet another edition of the News Jumble. Now I know what you are thinking. "Jubi, how are symphonic?!" Well, I am a Juba. Ba Dum Pish. I am totally running out of opening material. Anyways, in this apparently symphonic edition of the News Jumble, I will be covering everything from Pokeymanz, to, of course, Mortal Kombat! Read on, Lenin Cat demands it.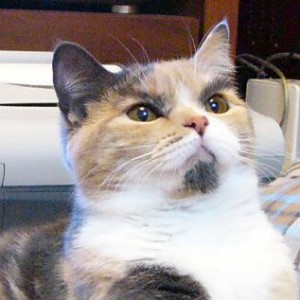 ———————————————————————————————–

The official Pokemon site announced last week that the Liberty Pass event would be extended,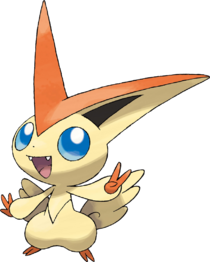 listing all areas, except for the USA, as now ending on the 27th of April. Although no exact date was given for the US, the previous end date was April 10th, which has since passed…so it is assumed the Liberty Pass will be available for download until the 27th in America as well. The Liberty Pass is obtainable via Mystery Gift in both Pokemon Black and White version, and grants the player access to Liberty Garden. There, people may battle and catch the legendary Mew Pokemon of this Generation, Victini. If you haven't gotten him yet, you are a slacker, but you should really grab the pass while you still can!

So, curse the News Jumble being released on Sunday, BUT, earlier this week on Wednesday the Pokemon Global Link officially launched for all countries! With this, players are able to sign up on the Pokemon Trainers Club, giving them access to the Global Link website, which in turn, will give player's access to the true goal…the Dream World. In this mode, players will enter the dreams of their Pokemon, and will be able to capture Pokemon with different abilities than normal, and to grow rare berries. These special Pokemon/items will then be transferred over to your own copy of Pokemon Black or White. Inb4 Drizzletoeds overtake American competitive battles!

Just as the day was changing from Monday to Tuesday, Aniplex announced that a television anime adaptation of the Persona 4 video game is in the works. Seiji Kishi, (Angel Beats), will be directing the project, and it will star actors such as Showtaro Morikubo, Ami Koshimuzu, Daisuke Namikawa, and Yui Horie. The previous edition of Persona, Persona 3, spawned an anime series back in 2008, Persona –Trinity Soul-, as well so it is nice to see the trend continuing.

Two famous manga authors, Masahiro Totsuka (Bamboo Blade) and Yuu Minamoto (Samurai Harem: Asu no Yoichi),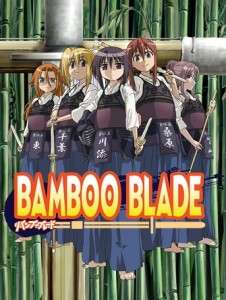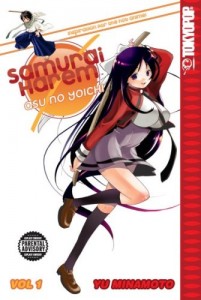 confirmed on April 7th that they will be launching a new, shared series titled Haru Polish. The new series will launch in the June edition of Akita Shoten's Monthly Shonen Champion on May 6th. The story will center around a high school girl named Haru Okamoto, and is described as a "hyper comedy of bishojo x Japanese swords!". This is the first collaborative series done together by the two authors.

Yo yo News Jumble. Imma letchu finish, but a replica motorcycle of the one driven by Kaneda in Akira was totally put up on Craigslist, OF ALL TIME! Although the sale ended earlier this month, this story was too easy to make an interesting opening for. Apparently, the replica that was sold was created to be used in rapper Kanye West's "Stronger" music video, although replica did not make it into the final video. However, both West and the video's producer had signed the replica. The song "Stronger" was a single from West's "Graduation" album, which featured cover art by Japanese artist Takashi Murakami. OF ALL TIME! Alright, I am appeased now.

In Funimation news this week, the company officially announced on Thursday that they would be simulcasting the television anime C beginning on April 21st at 12:45 pm EDT. They also launched the open beta for their new site this week, which sports a wide variety of new features I recommend you all check out. In addition, Funimation also announced this week that they has acquired the North American home video and broadcasting rights to the Panty & Stocking with Garterbelt series, which is expected to be released on DVD sometime next year.

It was confirmed earlier this week that Tokyopop will be ceasing publishing operations in its North American branch in Los Angeles on May 31st. The company's film and European operations will remain unaffected by this sudden closure, and will handle global rights sales for the company. The shut down also occurs just 3 weeks after the first major film based on Tokyopop property opens in theaters, (Priest). While this is a rather sad and unexpected turn of events, last month CEO Stu Levy did cite the reason for layoffs as the bankruptcy of the Borders book store chain not all that long ago.

Before I get to the really intriguing Nintendo news, it was revealed earlier this week that Nintendo is in fact working on a new Kirby title for the DS. I didn't typo…the DS, not the 3DS. Anyways, the game is expected out in Japan by the end of this year, and will be called Atsumete! Kirby, (or Gather! Kirby). It is also reported that the game will not focus so much on platforming, but instead controlling up to 10 Kirby's at once with the stylus. Sounds neat!

Multiple rumors and reports have surfaced this week, claiming that Nintendo will be unveiling their new console at this year's E3 Expo in June. "Sources," (whoever those may be), have reported to IGN that the system is "significantly more powerful than the PS3." In addition, it is currently believed that the console is going to be released in late 2012. If this is true, could we already be seeing the next generation of consoles?! What are your guys' thoughts on this topic…I am afraid I just cannot believe these rumors until I hear it straight from the…for lack of a better saying…horse's mouth. Gah, I hate you so much Ponita!

Hyperkin, a third party company,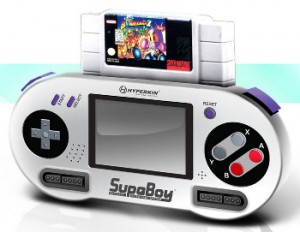 announced earlier this week that they are working on a new handheld system that will play old SNES cartridges. The new system will be called the Supaboy, and will have the same layout as a SNES controller, a slot on top for the cartridges, and a 3.5 inch LCD screen. As of now, the system will only play US cartridges, with no UK PAL release yet announced. The system is expected to be released in the US, however, sometime later this summer.

First, in Mortal Kombat 9 news, a new trailer was released earlier this week that discusses the new King of the Hill play mode. Linked here, (Blood, etc. NSFW, you know the drill). The really neat thing about this mode though, in my opinion, is the spectator avatar interaction. Being able to boo, throw tomatoes, or even cheer at the people battling is a nice change for spectators in a tournament-esque mode. Not only that, but people in line will get to rate the match they just watched, giving out respect points, (which I assume will convert into something useful). TAKE THAT you special move spammers!

So do you all remember that announcement about the Mortal Kombat web series? Well, the first episode hit the net earlier this week. I will link you guys to it here, but be warned it is NSFW…as everything Mortal Kombat related is. Thoughts? Personally, these first two streams are greater than the whole Mortal Kombat: Annihilation. I thought this episode had a bit too much gun action…but I suppose it is to be expected in the way they are setting up the story. Hopefully we get to see some background of other various characters from the series as well!
———————————————————————————————–
So does it for yet another week folks! Never fear though, as I shall return once again in a week's time…so here are some potato chips until then. Don't eat them all in one day, as they have to last! Now I am hungry for potato chips…on second thought, here is a bunch of apples. Enjoy them. Here is a gift card as well…just make sure not to spend it all in one place. BA DUM PISH! Alright, I'm done for real this time.