Posted on Apr 24 2011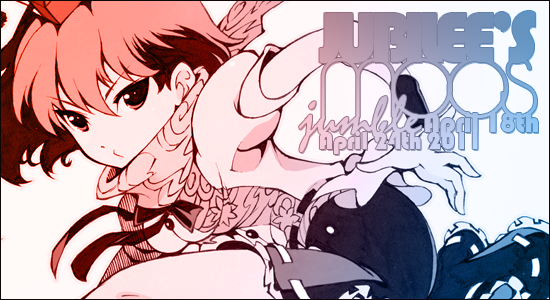 Greetings fanatics! It is I, Mothra, QUEEN OF THE INSECTS, and I am back for another weekly recap of the news, (a.k.a: News Jumble). After a wild week of…wildness…my vocabulary is drained, and I have collected everything from George Takei (Oh Myyy!), to our, (most likely), last dose of Mortal Kombat for a while. So, sit back, chill-ax, and grab a cup of whatever it is you like to drink, (presumably Dr. Pepper).
———————————————————————————————–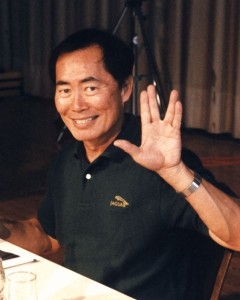 In the last two weeks, Japanese-American actor George Takei, (whom you might know from his role as Mr. Sulu in Star Trek), has been trying to fill a petition via Twitter opposing a shortlist of actors who are reportedly up for the lead roles in the upcoming live-action adaptation of Akira. The list includes movie stars such as Robert Pattinson and Justin Timberlake to play the main role of Kaneda, and Chris Pine as Tetsuo. (Oh look…they are all white). The website Racebending.com created the petition as an "event" on Facebook, and are trying to promote the casting of Asian-American actors in both this, and other film adaptations. Oh Myyyy.

Kadokawa Shoten confirmed earlier this week that a television anime adaptation of Sakae Esuno's Future Diary manga will premier this fall. The manga has already inspired a pilot episode that was bundled with the 11th manga volume that was released on December 25th. The anime adaptation will be directed by Naoto Hosoda, Katsuhiko Takayama will be supervising the scripts, and character designs will be handled by Ruriko Watanabe and Eiji Hirayama.

Earlier this week, Chukei, a Kadokawa Group Publishing company, released two books with Nagaru Tanigawa's Haruhi Suzumiya character, made to teach some English vocabulary. The books put pages from the series side by side with their English translations, which is actually a pretty good idea when you think about it. I know just from watching Subbed anime I have been able to decipher the meaning of some words, and it is a fun way to do it for sure!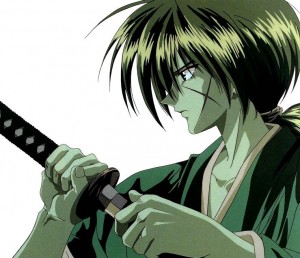 It was announced in this week's last issue of Jump Square magazine that a new Rurouni Kenshin anime project has been confirmed. Although we are currently unsure of what all this will entail, the series is celebrating its 15th anniversary this year. In addition to his news, however, the magazine also announced that the Blu-ray Disc versions of the two Rurouni Kenshin OVAs will ship this year between August 24th and October 26th.

Funimation announced earlier this week at Sakura-Con that they had licensed the first 48 episodes of the Fairy Tailanime series and The Treasure Hunter live-action film. Funimation has already started dubbing Fairy Tail, and is planning to release the first 48 episodes on DVD and Blu-ray later this year…and I hear Todd Haberkorn is playing the lead character, Natsu.

Sentai Filmwork announced just yesterday at Anime Boston that they had acquired the Senko no Night Raid television anime series for release on both DVD and Blu-ray sometime later this year in August. The anime premiered last April in Japan, and is set in 1931 Shanghai when the Imperial Japanese Army had been dispatched to mainland China due to the recent wars, (WW1, Russo-Japanese, First Sino Japanese). During this, there is a special military spy organization called "Sakurai Kikan," who since had been lost in history. Sounds interesting, no?

It was confirmed earlier this week by Kadokawa Shoten that artist Sakae Esuno, (who is the author of Future Diary), will be launching a new series in the Monthly Shonen Ace magazine this summer. Esuno started the Future Diary series back in 2006, and just finished it last December. The 12th volume of the series will ship in Japan on the 26th of April, and a television anime adaptation of the series is planned to air this fall.

It was revealed at the tail end of last week that a new Pokemon distribution event is taking place in Japan, (as of April 16th). Players will be able to obtain a Victini, but this one is special due to the fact that it knows V-Create, Searing Shot, Fusion Bolt, and Fusion Flare. Three of these moves are exclusive to the event Victini, and this event in general is to commemorate the release of the two movies this summer. In addition, a C-Gear skin featuring Victini will be available on the Japanese Global Link. While I know this stuff is just making us jealous now…perhaps we will get to see it in the future when the movies release over here? Don't crush my hope darn it!

Capcom announced earlier this week that they will be releasing one of the first games for the Nintendo eShop on the 3DS. The game will be a special prototype of Mega Man Legends 3, and will introduce people to a new character, Barrett, who is the leader of the sky biker gang. If you guys would like to check out the trailer, you can do so here.

It was confirmed earlier this week that BlazBlue Continuum Shift 2 will be available for the Nintendo 3DS and PSP as of next month, (May 31st for date sticklers). In additional BlazBlue news, owners of the console version will be able to get CS II as a free DLC update later this month, (I don't have a date for you sticklers on this one). There, I covered something other than Mortal Kombat as far as fighters go…I just don't know jack squat about BlazBlue.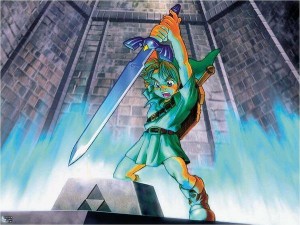 Nintendo revealed earlier this week that the upcoming Ocarina of Time 3DS will sport a shiny new Boss Challenge mode. According to the announcement, players will be able to fight all of the bosses they have encountered in the game, either individually or all at once in a continuous battle, (heck yes!). The new mode is not unlocked right off the bat though, but instead rather deep into the story. This sounds like a cool idea to me…I approve. More games need battle arenas that let you skip straight to boss fights!

In a bit of a surprising twist, co-creator of the Mortal Kombat series, Ed Boon, said in an interview with Eurogamer that the Xbox 360 version of the newest Mortal Kombat game will NOT be getting an exclusive character. However, he did explain the situation somewhat, stating that NetherRealms wanted to acquire an exclusive character, but "pesky" circumstances got in the way. He did assure that the developers were not looking down on 360 owners, but they were simply not able to obtain any permission to use Xbox mascots. So, I guess this confirms that that leaked character screen from a while back was indeed from the 360 version. Oh well, guess that means people should buy more PlayStation products, (insert awesomeface here).
———————————————————————————————–
And so does it for yet another edition! As always, I shall return yet again in a week's time; however, until then, I must go save my metamorphosing mates! I wonder if Mothra can scree…hmm. Ma ma, Mothra! Ma ma, Oolala!