Posted on May 22 2011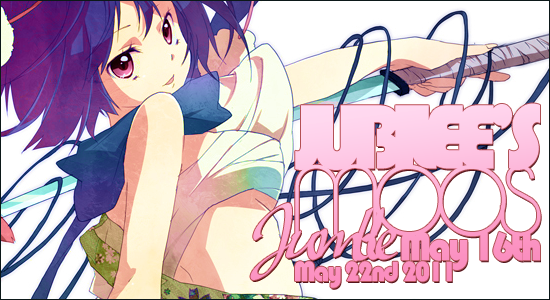 Hello all you Fanatics out there! Once again it is I, Jubilee, and I am back after one hectic week of Finals…but, hey! They are all done now. I am getting back into the swing of things, and this week I managed to archive news ranging from Ouran Host Club, to Mortal Kombat news, (yes…I found even more!). So sit back, relax, and enjoy. (Enjoyment won't be hard, because I'm the Jubi…and I'm…AWESOME!).
———————————————————————————————–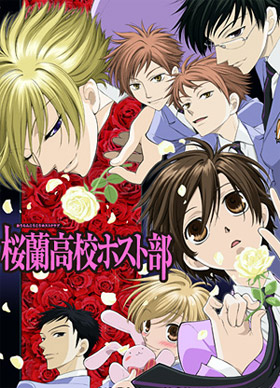 It was recently announced via Hakusensha's LaLa magazine that a live-action television series adaptation of Bisco Hatori's Ouran High School Host Club has been confirmed for this July. The series will air on the TBS Network in Japan, and will star Yusuke Yamamoto (Kamen Rider & Kabuto) as Tamaki and Haruna Kawaguchi (Moshidora) as Haruhi Fujioka. Not a huge fan of this series, but I'm not sure I like the idea of a live-action adaptation of it. Then again, I don't really care for any live-action adaptations. Maybe this one will change my mind…we shall have to see.

Due to a thumbnail image for the July issue of Kadokawa Shoten's Young Ace magazine that was recently displayed on their website, it is rumored that an anime adaptation of Yuki Kodama's Blood Lad vampire based manga is in production. However, as the issue does not release until the 4th of July, we won't know for sure until then, but it is highly likely. The story has been running in Young Ace for two years now, and it follows a young vampire who falls in love with a human high school girl, who then dies and becomes a ghost. Naturally, vampire boy…I mean lad, must try and find a way to bring her back to life. Sounds interesting enough!

Sentai Filmworks began streaming all 24 English-subtitled episodes of the Needless anime via Hulu earlier this week. The anime follows a group of people who have settled in the aftermath of World War III, and due to the pollution, have gained mysterious powers. The Anime Network has been streaming the show for some time now, however, only the first two episodes were available to people who were not paying subscribers.

In the previous issue of Kadokawa Shoten's 4-Koma Nano Ace magazine, which shipped just last week, the first installment of Nao Kato's four panel spinoff manga, Barcode Geass: Lelouch of the Sales, was released. The manga re-imagines Lelouch Lamperouge, from the Code Geass: Lelouch of the Rebellion series, as a part-time convenience store worker. Sounds interesting…but I think it needs more Rakshata. Actually, they should just give her a brand new series. Code Rakshata: Smoking on the Couch of the Rebellion. Yeah…I got nothing.

An advertisement earlier this week revealed that the television anime adaptation of Namori's Yuruyuri manga will be premiering later this year on July 4th. The series will be directed by Masahiko Ohta (Mitsudomoe), animated by Dogakobo, and will air on TV Tokyo. The story focuses around a quartet of schoolgirls who take over the former tea ceremony club's room and form their own "Gorakubu," or "amusement club."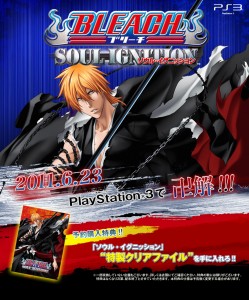 A subsidiary of Nippon Ichi Software, NIS America, recently revealed that it will be releasing the upcoming Bleach: Soul Ignition video game under the name Bleach: Soul Resurrection in North America. The game is currently set to be released on August 3rd, and will be available for the PS3. The game also focuses on the Arrancar arc of Bleach, and is shipping in Japan on the 23rd of next month. I want this…just so I can fight a Szayel…

Manga creator Shin Takahashi (Iihito, Kimi no Kakera, SaiKano) recently revealed that they will be launching a brand new series in this year's 33rd issue of Kodansha's Young Magazine. The issue is set to come out on July 16th, and the new series will be titled Yuki ni Tsubasa (Wings in the Snow). Although none of the finer details of the series have been released yet, we do know that the series will be set in a fantasy atmosphere. Sounds exciting!

Funimation and video game developer Good Game Productions confirmed this past Thursday that the two are currently developing a turn-based role-playing/fighting game based on the Fullmetal Alchemist: Brotherhood anime series. The game is titled Fullmetal Battle and will be available on the iOS mobile operating system for iPhone, iPad, and iPod Touch, as well as on Androids and Facebook. Players will also be able to create and customize their own unique licensed alchemists and challenge characters from the series. There will also be a 3v3 option for group battles.

In related Fullmetal Alchemist news, the official website for the Fullmetal Alchemist: Milos no Sei-Naru Hoshi movie began streaming a third set of trailers for the film this past Friday. This is the first set of trailers to contain a full trailer, and not a bunch of teasers. If will link you to the site, here, on which you can view all of the currently released trailers for the upcoming film. I can't believe I had two Fullmetal Alchemist stories in one News Jumble…the world must really be ending. Nope, still here.

Hokuei, Japan, the hometown of Detective Conan manga creator Gosho Aoyama, announced a few days ago that they will be issuing Detective Conan moped license plates beginning this next Tuesday. The town lists their reasoning for the plates as hoping that they will double as sorts of billboards, promoting the Gosho Aoyama Manga Factory museum, as well as several bronze statues of Detective Conan characters. I really want to go visit this place…it sounds awesome…

Insomniac released several detail concerning their upcoming Ratchet and Clank: All 4 One game, including the release date! The game will be dropped in about five months, on October 18th, and depending on which place you pre-order from, new items will be unlocked! If you choose GameStop, you will receive Mr. Zurkon, who is a hovering synthenoid who fires lasers and taunts enemies. If you choose Amazon.com, you will receive a mod for your Morph-O-Ray that changes your enemies into baby a T-Rex. Best Buy will grant the player a special flame thrower with two settings, regular or extra crispy! Finally, if one pre-orders the game at Wal Mart, they will receive a mod to the Morph-O-Ray that is a throwback to Going Commando that changes enemies into sheep. Want…to…play…now!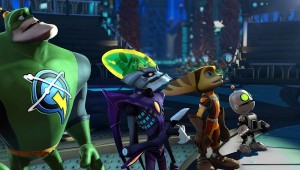 Hey guys. I found more Mortal Kombat news. I know you are excited. Anyways, Mortal Kombat creator Ed Boon recently announced that the arcade versions of Mortal Kombat, Mortal Kombat 2, and Ultimate Mortal Kombat 3 will all be made available on the PC, PSN, and Xbox Live Arcade this summer. All of the games will be provided in a single download, and will be known as Mortal Kombat: Arcade Kollection, (of course), and will cost $10/800 MS points. Personally, I haven't played MK or MK II in forever, so it will be nice to have access to those again! Heck, even though I have Ultimate MK III for PS1 … I still want it for PC!
———————————————————————————————–
See, you enjoyed it. Told you. Until next week fanatics, take it easy, as I know I will be trying to. However, in my laziness I will still scout out all the best stories for another edition of the News Jumble next Sunday, so be on the lookout for that! But, until then, I have some serious geek trainings to do.