Posted on Jun 26 2011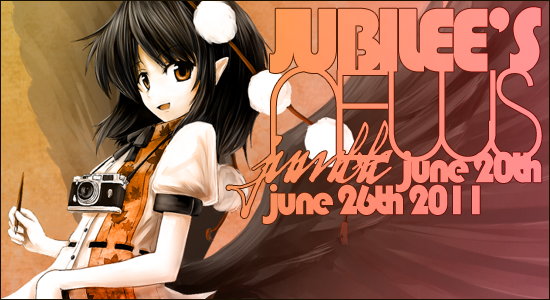 Hey all you Fanatics out there! Once again it is I, Jubilee, and you are reading yet another edition of my News Jumble! As we are slowly crawling to my second favorite holiday of the year, I have been able to clear my mind of excitement and organize this past week's best news stories. Everything from Pokemon, to Star Fox, was caught in my delicately spun web, so sit back and enjoy why I suck their innards out with my fangs!
———————————————————————————————–


Masafumi Mima, sound director for tons of stuff, mainly almost every Pokemon project, recently revealed that all four of the voice actress unit Sphere will appear in both of the upcoming Pokemon films. Furthermore, he revealed that the quad would be providing the voices for Pokemon in the movies, granted, we weren't quite lucky enough to find exactly which. We do know, however, that Nana Mizuki will be providing the voice for the title Pokemon, Victini, so we shall have to see where the rest lend their talents! Sunflora related for awesomeness. Or should I put in a Miz? Nah, Sunflora shall do.

Funimation revealed the cast of the upcoming Fairy Tail anime dub. It will feature Todd Haberkorn as Natsu, Tia Ballard as Happy, Colleen Clinkenbeard as Erza, Cherami Leigh as Lucy, R. Bruce Elliot as Makarov, Monica Rial as Mirajane, and Christopher R. Sabat as Elfman.

In continuing cast news, Bandai Entertainment announced the English cast for the upcoming Tekken: Blood Vengence 3D film. Cristina Vee as Alisa Bosconovitch, David Vincent as Shin Kamiya, Carrie Keranen as Ling Ziaoyu, Kyle Hebert as Kazuya Mishima, Tara Platt as Anna Williams, and Charlotte Bell as Nina Williams.

According to Oricon Weekly DVD sales charts, Studio Ghibli's Karigurashi no Arrietty DVD became the top selling anime DVD in Japan for this year so far…in only five days. Being released only back on June 17th, the film has sold 127,365 copies in less than a week, placing it at second-best selling DVD release for all of Japan. In addition, Blu-ray sales peaked at 36,667 copies, placing it at the top both sections in the anime category.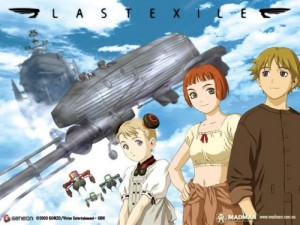 Funimation announced earlier this week that they had acquired the rights, both streaming and home video, for the upcoming Last Exile: Fam, the Silver Wing. According to Funimation, the series will focus on "the young ace vanship pilot, Fam, and her trusted navigator, Giselle, as they pilot their vanship, Vespa, through the free and peaceful skies." Anime Expo will host the world premier of the series in the first week of next month.

We all knew that the recent anime adaptations of Iron Man and Wolverine would be premiering on G4 this summer, but until earlier this week, we did not know the exact date. Both shows will begin on Friday, July 29th, with Iron Man on at 11 pm ET, and Wolverine following at 11:30 pm ET. The other two Marvel anime adaptations, X-Men and Blade are set to debut on G4 later this year. Seeing as how X-Men is just rapping up, and Blade is about to begin, I would guess we won't be seeing them until late Fall/early Winter.

It was revealed earlier this week that several titles in Funimation's fall release schedule have been delayed by about half a month. Some of the bigger names on the list include Sgt. Frog season 3 part 1 falling back from July 12th to July 26th. Fullmetal Alchemist: Brotherhood part 5 has been pushed back to August 2nd, from July 26th. Other titles include Noir, Soul Eater, and Yu Yu Hakusho, but none of them have been pushed back from their original release date by more than two weeks.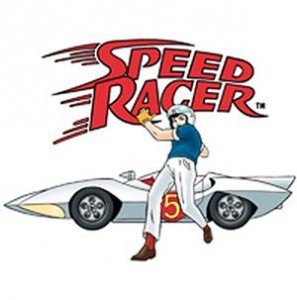 A new comic series of the classic Speed Racer, (based off of Tatsuo Yoshida and Tatsunoko's Mach Go Go Go anime), is planning on being released next summer. Currently, only five staff members for the project have been named, and they include: Tommy Yune, Lee Kohse, James Rochelle, Robby Musso, and Len Wein. Wein has been a member of projects such as Wolverine and The Human Target, and Yune has been involved in things such as the Speed Racer graphic novel Born to Race and co-directing Robotech: The Shadow Chronicles. Sounds pretty stellar!

After a lengthy delay, the HD remake of Beyond Good and Evil will be released on PSN this upcoming Tuesday, and will be downloadable for $10. Users who download the game within the first two weeks of its availability will get some nice PSN exclusive content like Jade and Pey'J avatars for free. Hopefully it sells well. Maybe Ubisoft will hurry up development on the sequel instead of making me watch this guy announce stuff I don't want to play.

At a press conference this past Monday, Level-5 revealed that a new Professor Layton game is currently midway through development. The game is titled Professor Layton Royale, and it will be a Japanese social-game. In addition, Level-5 is working alongside DeNA, which will fuse two of the company's biggest games together. Royale, which pits people against one another to prove who is the top thief, and the detective work of Professor Layton. In a short synopsis at the press conference, "Detectives have to work with citizens to gather information and figure out who's the criminal. Meanwhile, the criminal can put up obstacles to this process to avoid getting caught before the game ends. So it's a test of deduction and tactics between players." Sounds interesting enough.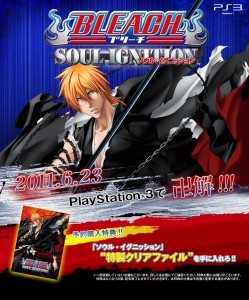 A 30 second trailer for Bleach: Soul Ignition premiered on Youtube earlier this week, (viewable here). This is the first Bleach game for the PS3, and it dropped in Japan earlier this week on the 23rd. Since the rest of us won't be getting the game until it is released as Bleach: Soul Resurreccion on the 3rd of August, I figured the trailer was still relevant by the end of the week.

Nintendo revealed earlier this week that Star Fox 64 3DS will be arriving in US stores later this year on September 11th. Europe will be getting the game just a few days earlier, on September 9th. This is of course a remake of the 1997 version for the N64 with updated graphics and multiplayer…and of course, 3D.We shall have to see how it does, as Shigeru Miyamoto stated at E3 that this games success will decide whether this series will continue or not.
———————————————————————————————–
And so we reach the end of our journey this week. Don't fret though Fanatics, as I shall return in 2 weeks for yet another edition of the news. I feel like blowing things up while AM2 stuff is covered by our staff attending. So, until then, I shall go sleep in my cocoon of doom…wait…wasn't I a spider earlier in this edition? Nah, I'm going to be a moth again.