Posted on Jul 07 2012

Returning from its hiatus during the 2011 fall season, Horizon in the Middle of Nowhere returns to Crunchyroll to provide us the long-awaited answers we seek
San Francisco, Calif. (June 29, 2012) – Crunchyroll, Inc., continues its simulcast announcements with the addition of Horizon In The Middle Of Nowhere II this summer. The first episode will be available for both premium and free users starting on Tuesday July 10 at 9 am PDT. More information can be found on www.crunchyroll.com/horizon.
Much like the first season, which can still be seen on Crunchyroll, Horizon In The Middle Of Nowhere II will be available for US and Canada audiences only.
"In the distant future, recreation of world history is based on a series of books called the 'Testament.' Following the Mikawa Uprising, Tori, who was previously captured by the Union, are in pursuit of the Armor of Deadly Sins, Horizon's emotions, and their next destination on board their Musashi warship towards the United Kingdom.
At the same time, however, the Battle of Britain and Armada have slowly been moving to take action to conquering Spain, open the curtain to a new battle in Horizon In The Middle Of Nowhere II!"
Episodes can be accessed from Crunchyroll.com, the free iPad and iPhone application, the Android application, Roku, Google TV, Boxee, Vizio VIA, WD TV Live and additional set-top channels, and affiliate partners.
Crunchyroll premium members will have access to the largest anime and drama selection, same-day access for simulcasted titles, no advertisements and can be viewed in up to 1080p quality on selected titles. More information about the Crunchyroll membership plan can be found at: http://www.crunchyroll.com/freetrial/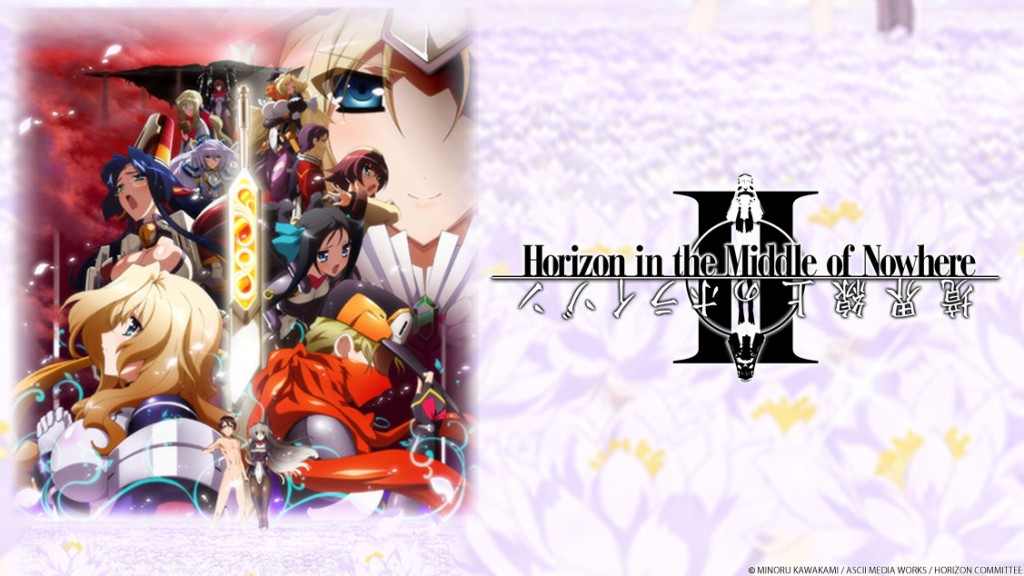 About Crunchyroll, Inc.
Crunchyroll is a leading global video network and developer of social media applications for Japanese anime and Asian media. Through applications like Crunchyroll for iPhone, iPad, Android, TV set-top boxes, affiliate websites and its own streaming website, Crunchyroll delivers officially-licensed content from leading Asian media producers directly to consumers.
Crunchyroll has offices in San Francisco, Calif. and Tokyo, Japan, and is a member of the Association of Japanese Animations (AJA) and Licensing International Merchandisers' Association (LIMA). Founded in 2006, Crunchyroll is funded by leading venture capital firm, Venrock, Japanese entertainment giant TV TOKYO, digital publishing leader Bitway and a group of angel investors representing some of the brightest and most successful entrepreneurs in Silicon Valley. More information can be found at http://www.crunchyroll.com.