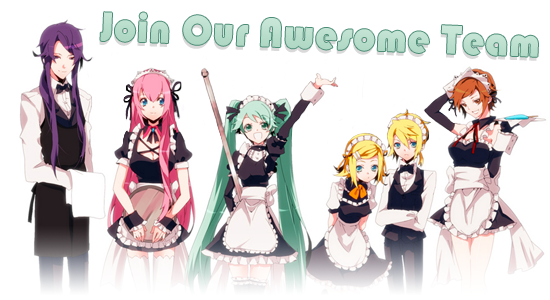 So you wanna be a part of 91.8 The Fan? Do you think you have the stalking skills necessary to be in the field? You probably didn't even know until now that the urge you've been having to follow your mailman was the fine instinct of a stalker! So, "that's that weird feeling I've been having lately," yes it is! It's the over-powering desire to join the 91.8 The Fan team!
Though, you may be asking, "What do I have to do to become a 91.8 The Fan team member? Would breathing out of my mouth in a tired, creepy manner help? Perhaps looking up the skirts of small plastic figures? Owning the most expensive and powered computer on the market with only ramen to eat because of it?"
Actually, yes! All of these help in defining you as a total fanatic, which means you're passionate and well versed in the anime world (though it should be noted we accept normal people as well).
If this has piqued your interest, we do need to get a few key things straight however. You are applying to 91.8 The Fan as a volunteer and you agree to sign a Non-Disclosure Agreement upon your enlistment (which requires the individual applying to be eighteen or have a parent or guardian who is willing to sign one). It should also be noted while we examine every application closely, we have every right to deny any potential volunteers based on the information sent to us. If you agree with the prior, then please proceed to the next page for job listings. We can't wait to hear from you and thank you for your interest!