Posted on Jan 09 2013

San Francisco, CA (January 8, 2013) – Crunchyroll, Inc., in partnership with Aniplex of America, is preparing to simulcast A-1 Picture's latest original anime Vividred Operation this winter season, and is set to broadcast every Sunday starting on January 13, at 7:00 am Pacific Time for premium members. Free members will be able to view one (1) week after initial broadcast on Crunchyroll. More information can be found on www.crunchyroll.com/vividred.
The Vividred Operation anime will be under direction of Kazuhiro Takamura, whose notable directorial productions include the Strike Witches franchise! It is also set to feature the voice talents of Aya Uchida (Kiddy girl-AND, YuruYuri) and rising star Ayane Sakura (Joshiraku, Kono Naka ni Hitori, Imoto ga Iru!), and is written by voice-actor-turned-scripter: Hiroyuki Yoshino (Soul Eater, Blood+, SKET Dance).
"That is everyone's wish. Here in a world where science has solved all questions. This story is set in Oshima. The happy, carefree 14 year old Akane Isshiki lived a poor, but well loved life together with her reliable little sister, Momo, who does all the housework, and her grandfather, Kenjirou, a genius inventor who only created useless devices. When the weather is clear, they can see the artificial island, Blue Island, across the sea. In the center of that island rises the revolutionary Manifestation Engine, a discovery that solved the world's energy problems.
It is a peaceful future, just like everyone dreamed of: one where everyone can smile and be happy. Suddenly, the world is visited by danger. An unknown enemy – the Alone – appear, targeting the Manifestation Engine. As none of their weapons worked and they fell into despair, a lone girl takes a stand wearing a red 'Pallet Suit' which wields a great, hidden power. Before long, allies gather around her to fight. And their friendship becomes the only hope for saving the world!"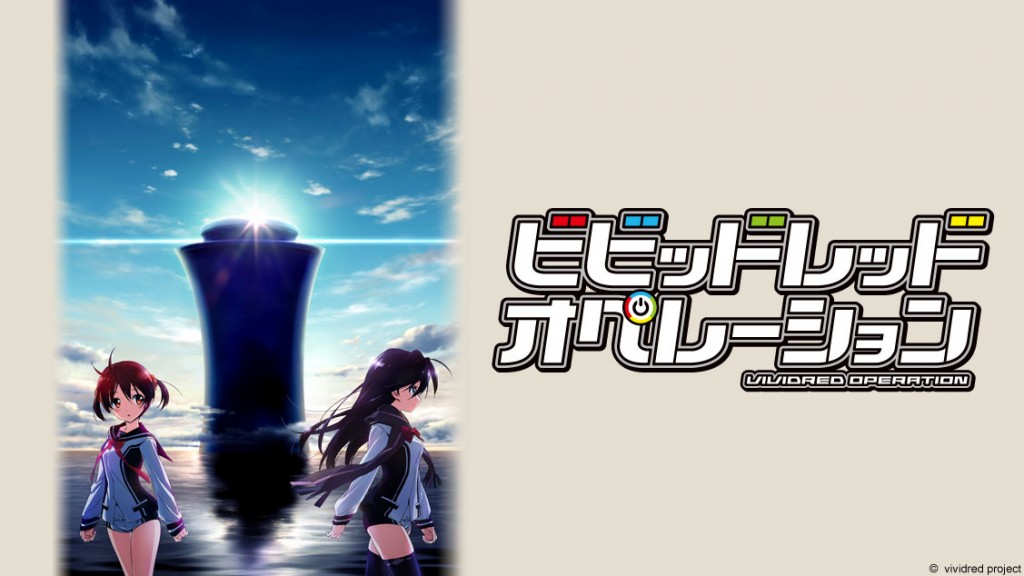 Vividred Operation will be available to the following Crunchyroll audiences: U.S., Canada, United Kingdom, Ireland, and South Africa.
Episodes can be accessed from Crunchyroll.com, the free iPhone and iPad application, the Android application, Windows Phone, PS3™, Xbox LIVE®, Roku, Boxee, Google TV, Samsung TV, Vizio VIA, WD TV Live, additional set-top channels, and affiliate partners.
Crunchyroll premium members have access to the largest anime and drama selection, same-day access for simulcast titles, no advertisements and can stream in up to 1080p quality on select titles. More information about the Crunchyroll membership plan can be found at: http://www.crunchyroll.com/freetrial/
About Crunchyroll, Inc.
Crunchyroll is a leading global video network and developer of social media applications for Japanese anime and Asian media. Through applications like Crunchyroll for iPhone, iPad, Android, Playstation®3, Xbox LIVE®, TV, set-top boxes, affiliate websites and its own streaming website, Crunchyroll delivers over 20,000 episodes and 10,000 hours of officially-licensed content from leading Asian media producers direct to consumers.
Crunchyroll has offices in San Francisco, Calif. and Tokyo, Japan, and is a member of the Association of Japanese Animations (AJA) and Licensing International Merchandisers' Association (LIMA). Officially launched in 2009, Crunchyroll is funded by leading venture capital firm, Venrock, Japanese entertainment giant TV TOKYO, digital publishing leader Bitway and a group of angel investors representing some of the brightest and most successful entrepreneurs in Silicon Valley. More information can be found at http://www.crunchyroll.com.
About Aniplex of America Inc.
Aniplex of America Inc. (Santa Monica, California) is a subsidiary of Aniplex Inc. (headquartered in Tokyo, Japan), a group of Sony Music Entertainment (Japan) Inc. and leading provider of anime content and music production and distribution in Japan. Aniplex of America has launched fan-favorite DVD and Blu-Ray releases such as Gurren Lagann the Movies, Durarara!!, R.O.D series, the Garden of Sinners and Baccano! The company's ever-growing line-up of shows includes our most recent titles, Blue Exorcist, Rurouki Kenshin OVA and Movie, and Puella Magi Madoka Magica.