Posted on Jan 10 2013

San Francisco, CA (January 8, 2013) – Crunchyroll, Inc., will simulcast the anime Kotoura-San, as part of its winter simulcast lineup, and is set to broadcast every Thursday starting on January 10, at 10:30am Pacific Time for its premium members, and January 16 for free members. More information can be found on www.crunchyroll.com/kotourasan.
Kotoura-San is based on a popular web manga by Enokids, published by Manga Goccha for Micro Magazine, that has over 7.5 million views. A romantic comedy, Kotoura-San tells the story of Kotoura Haruka, a girl with an unwanted ability to read minds. This power has caused many hardships for her since she was young and led her to distance herself from people. But when she transfers to Midorigaoka High School and meets Manabe Yoshihisa, she begins to gradually open her heart again, despite the fact that his mind is full of perverted thoughts!
The staff of Kotoura-San is well-versed in the realm of school-life anime, with the director of Mitsudomoe and YuruYuri Masahiko Oota helming the series, character designer and animation director Takaharu Okuma, who also worked on Mitsudomoe, and writer Takashi Aoshima, who worked on both Mitsudomoe and YuruYuri along with director Oota. Voice actress Hisako Kanemoto, also known for her role in Kokoro Connect as Yui Kiriyama, will be voicing the titular character, and will be joined by voice actor Jun Fukushima, who also played Jin in Aquarion Evol.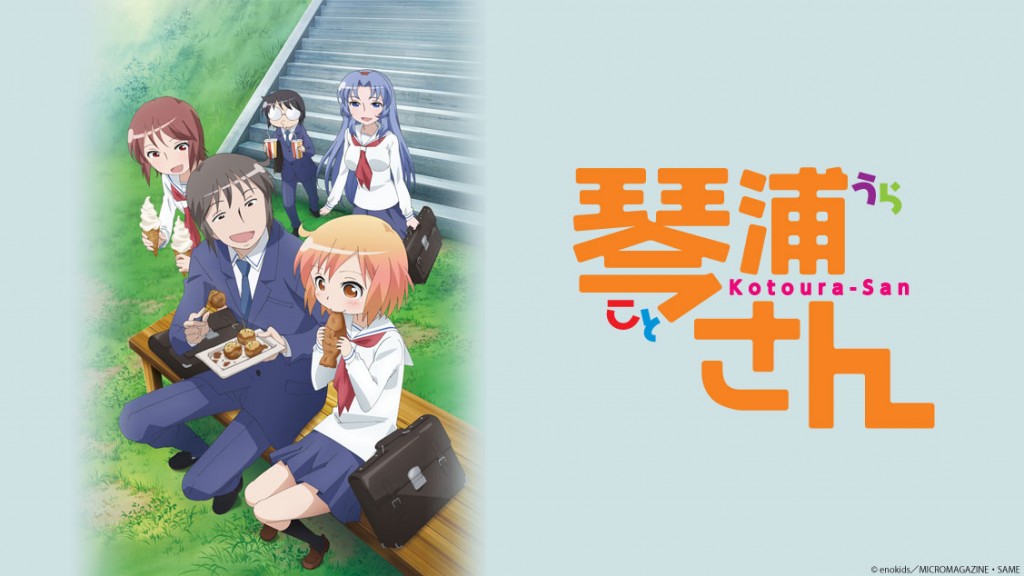 Kotoura-San will be available to Crunchyroll's audience in the following territories: USA, Canada, South America, United Kingdom, Ireland, South Africa, Australia, New Zealand, Spain, Portugal, Denmark, Finland, Netherlands, Norway, and Sweden.
Episodes can be accessed from Crunchyroll.com, the free iPhone and iPad application, the Android application, Windows Phone, PS3™, Xbox LIVE®, Roku, Boxee, Google TV, Samsung TV, Vizio VIA, WD TV Live, additional set-top channels, and affiliate partners.
Crunchyroll premium members have access to a large selection of anime and drama, same-day access for simulcast titles, no advertisements and can stream in up to 1080p quality on select titles. More information about the Crunchyroll membership plan can be found at: http://www.crunchyroll.com/freetrial/
About Crunchyroll, Inc.
Crunchyroll is a leading global video network and developer of social media applications for Japanese anime and Asian media. Through applications like Crunchyroll for iPhone, iPad, Android, Playstation®3, Xbox LIVE®, TV, set-top boxes, affiliate websites and its own streaming website, Crunchyroll delivers over 20,000 episodes and 10,000 hours of officially-licensed content from leading Asian media producers direct to consumers.
Crunchyroll has offices in San Francisco, Calif. and Tokyo, Japan, and is a member of the Association of Japanese Animations (AJA) and Licensing International Merchandisers' Association (LIMA). Officially launched in 2009, Crunchyroll is funded by leading venture capital firm, Venrock, Japanese entertainment giant TV TOKYO, digital publishing leader Bitway and a group of angel investors representing some of the brightest and most successful entrepreneurs in Silicon Valley. More information can be found at http://www.crunchyroll.com.