Posted on Feb 27 2011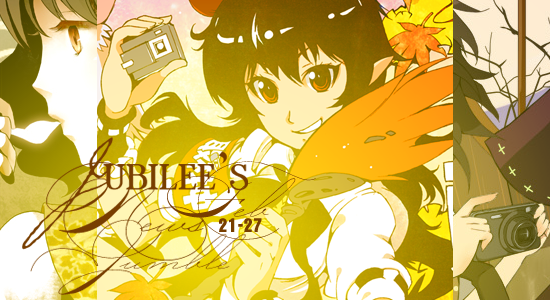 Hello Fanatics, and welcome to the final News Jumble for this Fantastic February! (Unless, of course, you count next Monday…but just forget about that so I can use my witty alliteration). This week, I have corralled all the news you people crave into a nice, little pen, and am now fattening it up so it is good and tasty! But wait, Jubi, isn't this the Moos Jumble?! Yes, yes it is. Get your healthy helping of Moos. This week, I have everything from Yu-Gi-Oh!, to the official launch titles for the 3DS! So then, shall we?
———————————————————————————————–

TV Tokyo recently re-launched their website for the Yu-Gi-Oh! Zexal anime series, and confirmed that the anime would be premiering on Monday, April 11th at 7:30 p.m. This will be the 4th series in the Yu-Gi-Oh! franchise, and will follow 13-year old rookie duelist Yuma Tukomo, (WHAT!? A preteen rookie protagonist who's name starts with a Y!) The manga has already launched, first appearing in the February issue of V Jump magazine.

It was announced earlier this week in Kadokawa Shoten's Comp Ace magazine that a stage musical adaptation of the Lucky Star manga series has been officially confirmed. The new stage performance will feature a brand new story separate from any seen so far. The next issue in March will have more information regarding the play, so expect me to keep you guys updated!

Noboru Yamaguchi, the author of the Zero no Tsukaima light novel series, announced that he will be ending the series in the 22nd volume sometime next year. The 20th volume shipped this past week on the 25th, and in total, the series has over 4.5 million copies in print. The series has also had three anime series created for it, the first one being released in North America by Geneon Entertainment, Inc. Not surprisingly, though, the title was acquired by Funimation, who still holds the license now.

As of February 20th earlier this week, K-ON! became the first television animation series to sell over 500,000 Blu-Ray discs according to Oricon's sales charts. The eighth, limited edition, volume was able to catapult the series into the record books by selling 26,000 copies in its first five days of sales. In total, the series has sold over 520,000 Blu-Ray discs (as of February 20th). Can you feel the power of the Moe?

The 13th issue of Weekly Shonen Champion magazine announced in its last issue that a second season of the Shinryaku! Ika Masume (Squid Girl) anime has been confirmed! The previous season began airing last October, and was distributed by Crunchyroll outside of Japan. We don't have an exact date for when the second season will begin, but I will keep you informed!

Hiromu Arakawa, the creator of the Fullmetal Alchemist series announced earlier this week that she would be launching a new manga series in this year's 19th issue of Shogakukan's Weekly Shonen Sunday on April 6th. Other than the announcement, the rest of the info on the upcoming series is pretty under wraps. We don't even have a title! However, hopefully it is something that can live up to the hype it is creating…which I am guessing it probably will do.

Sadly, it was announced earlier this week that Kadokawa Shoten's The Sneaker light novel magazine will be stop being published after its April issue this year, (which will come out next week on February 28th). It is best known for the launch of several titles, most notable The Melancholy of Haruhi Suzumiya and Rental Magica. The magazine has been monthly since its beginning way back in April 1993, and it is estimated that it currently has (had) a circulation run of roughly 20,000 copies.

The Syfy television channel recently added two episodes of Star Blazers: The Quest for Iscandar to its schedule for Ani-Monday, April 21st at 12:00 and 12:30 a.m. EST. Star Blazers is the dubbed and partially rewritten adaptation of the 1970's Space Battleship Yamamato anime. Also in Syfy anime news, the anime series Chrono Crusade and Gurren Lagann will be switching from their Tuesday night block to Thursday night starting on March 24th. Beginning the following week on the 31st, the block will also be pushed back from 11 p.m., to 11:30 p.m. EST.

Free Style Games announced via their Twitter earlier this week that they will be releasing downloadable content for DJ Hero 2. I know what you are thinking, and yes, Activision did announce earlier this month that DJ Hero 2 would not be receiving anymore downloadable content after February, because of the series being dropped by the company alongside Guitar Hero. However, due to the overwhelming fan support Free Style Games has been receiving ever since the announcement of the franchise's demise…It looks like we will be getting some more stuff! New tracks and dates will be released soon.

For those of you who like Fable III, (A series which Jubi has never played but will report on anyways), Microsoft revealed earlier this week that the PC version would be launched later this year in May. (May 17th for North America, May 19th for Australia, and May 20th for Europe to be exact). It was also announced that the Traitor's Keep downloadable content for the Xbox 360 version will be available starting March 1st, and will cost 560 MS points. Sounds neat.

Sony announced earlier this week on the PlayStation Blog that the PlayStation 1 classic Xenogears would be made available on the PlayStation Network (As of Feb. 23rd). This game has been available on the Japanese PlayStation Network since 2008, but begging fans finally have their wish as Sony will expand the regions it will be re-released in. Sadly, I have found no evidence of a release date for European PlayStation Network, but that doesn't mean you should give up hope!

Now, we know that there are several titles already announced for release for the 3DS between its launch and June, but this past week Nintendo revealed the list of the official launch titles. They include:
Nintendo: Pilotwings Resort, Steel Diver, Nintendogs, Nintencats
Capcom: Super Street Fighter IV 3D Edition
EA: Sims 3, Madden NFL Football
Konami: Pro Evolution Soccer 2011 3D
LucasArts: Lego Star Wars III: The Clone Wars
Namco Bandai: Ridge Racer 3D
Sega: Super Monkey Ball 3D
Square-Enix, Inc.: Bust-A-Move Universe
Tecmo Koei: Samurai Warriors: Chronicles
Ubisoft: Asphalt 3D, Combat of Giants: Dinosaurs 3D, Rayman 3D, Tom Clancy's Ghost Recon Shadow Wars
Only three Nintendo launch titles?! I am disappoint. Glad to see buying a 3DS can wait a while though…I'm sure I can bear waiting until something I actually want to play comes out.
———————————————————————————————–
That does it! That is all the news for this week folks, but don't worry! Jubilee shall be back next week with more of that scrumptious news to satisfy your craving. What's gonna be in it? Who knows. Is it going to be awesomesauce. Yes. Yes it will be. Stop putting green lines under that Word, I totally meant for that to be a sentence fragment.