Posted on Dec 05 2010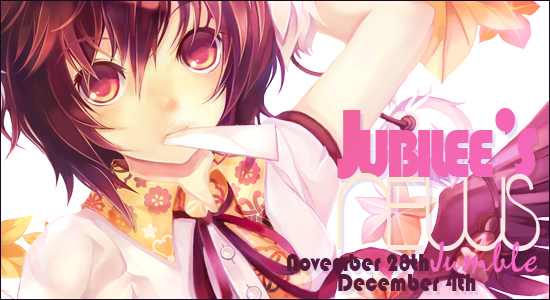 Hey everyone out there in 91.8 the Fan-land! Tis I, Jubilee, and you are now reading another cliché opening to my News Jumble! If you look to your left, you can see that it is snowing outside…yay! Don't worry though! I have collected all of this week's best news stories to warm up your soul. From da Pokeymanz, to a new Prototype game, wait wait wait…do I hear clickity-clacks on the roof?! …Nope, just a Jynx.
———————————————————————————————–

The official Pokemon anime franchise website revealed on Monday that the first movie for the Pocket Monsters: Best Wishes! series will be titled Pocket Monsters: Best Wishes! Victini to Kuroki Eiyu, (Pocket Monsters: Best Wishes! Victini and the Dark Hero). The movie is currently set to open in Japan sometime next summer. Personally…I think it needs more Jynx.

Earlier this week, the 52nd issue of Shueisha's Weekly Shonen Jump magazine published the manga prologue to this year's Bleach film, Bleach: Jigoku-hen. Following that, the animated version of the prologue aired, (Tuesday), as the 299th episode of the anime series. This next year will mark Bleach's 10th year anniversary in Shonen Jump, having sold 67 million copies of the manga up to this point.

Announced this past Tuesday, Bridgestone Sports confirmed that they will release V10 golf balls modeled after Dragon Balls from the Dragon Ball series on December 15th. The golf balls will come in a set of 7, just like the series. The pack is estimated to cost about 5,145 yen ($61.55).

Announced on Saturday, a television anime adaptation of FLIPFLOP's Nekogami Yaoyorozu manga has been confirmed. The manga focuses on a cat goddess who is living in a local antique shop, who is constantly visited by other goddesses. The manga has been running in the Champion RED Ichigo magazine since 2007, and in that time has compiled 3 book volumes.

Hey look…Australian anime news! Recently, Madman Entertainment announced that they had acquired the Studio Ghibli film Karigurashi no Arrietty. The movie, based on the 1952 fantasy novel The Borrowers, is set to be screened in Australian movies theaters in early to mid 2011. The newest film will also become a part of Madman's Studio Ghibli collection, along with Ponyo, Spirited Away,and Howl's Moving Castle.

Famous Japanese jazz singer, Reiko Oshibuchi, recently released a CD containing jazz covers of well-known anime songs. Each one of her new CD's costs 2,800 yen ($33), out of which 800 yen ($10) will be donated to the Childhood Cancer Association of Japan. Oshibuchi, who suffers from breast cancer, has been working more and more towards donation efforts. The CD features covers of songs from anime such as Astro Boy and Space Battleship Yamato.

Announced in the newest edition of Yukito Ayatsuji's horror novel, Another, an anime adaptation of the series has officially been launched. The horror series follows a cursed school class that results in a string of deaths that befall both the young boys and girls of the class. The series originally began printing in 2009 by Kadokawa Group Publishing. Japanese horror for the win.

Revealed in a newsletter earlier this week, it has been confirmed that the 16th volume of the Spice and Wolf light novel by Isuna Hasekura, which is to ship on February 10, 2011, will be the final one of the series. It was further noted in the newsletter that there is still a good possibility that there will be Spice and Wolf short stories in the future.

It was announced by Kodansha's Morning magazine this week that an anime adaptation of Yoshihiro Yamada's Hyouge Mono – Tea for Universe, Tea for Life manga has been officially confirmed. This particular manga takes place in the Era of the Warring States, and follows a man named Sasuke Furuta, who is a vassal of the warlord. Furuta is also a man who is obsessed with tea ceremony and material desires. The manga has been running since 2005, and has earned several award over the past two years.

Announced earlier this week by Japanese publisher Media Factory, a new magazine titled Monthly Comic Gene is currently set for release next April. In the newest advertisement for the magazine, it is described as containing "dramatic and stylish comics" that will "awaken the emotion genes." Currently, the magazine will contain Brave10, by Kairi Shimotsuki, two new series created by Minari Endo, and a new series from Ichiya Sazanami titled Black Bard.

Announced by Sony and Atari, a new Ghostbusters game, Ghostbusters: Sanctum of Slime, will be released for download on XBLA, PSN, and PC sometime in Spring 2011. In this game, players take control of a rookie ghostbuster, and can team up with up to four other people online in order to combat those pesky ghosts. Sounds like it could be promising…we will have to wait and see!

This past week, Activision released a new trailer for their "Murder Your Maker" project that was recently released. From watching the trailer, which I might link to right here, you can see gameplay from the original Prototype, mostly focusing on the protagonist Alex Mercer. I think it is safe to assume this might be hinting at a new game sequel.
———————————————————————————————–
And so another week of news ends! Jubilee is going on holiday starting next week, so I just wanted to take the time to thank everyone for reading each and every week! I hope everybody out there has a happy holiday, and promise me that you will all have a happy-good-awesome-fun-time while doing it. PINKY PROMISE! …Now play me off Keyboard Jynx!