Posted on Nov 27 2015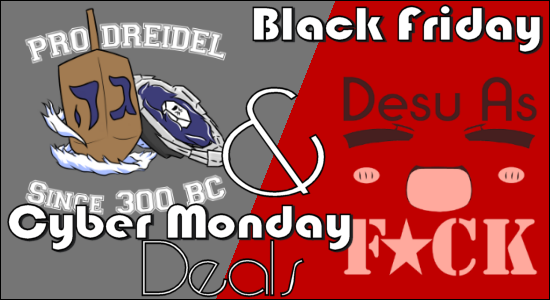 Instead of leaving your house after stuffing your face, we recommend shopping online! It's much safer and you can pick up some new, awesome shirts.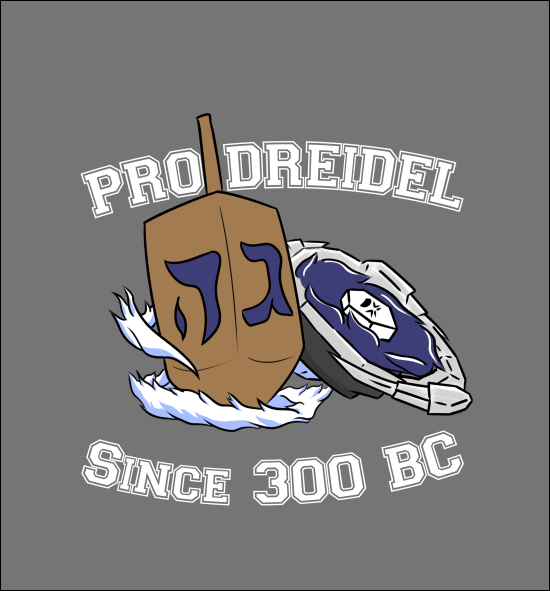 Christmas has been in the spotlight too long, we thought! And as such, we have this awesome dreidel shirt for you to enjoy. The king of the spinning tops is revealed now and forever. Grab your championship shirt here.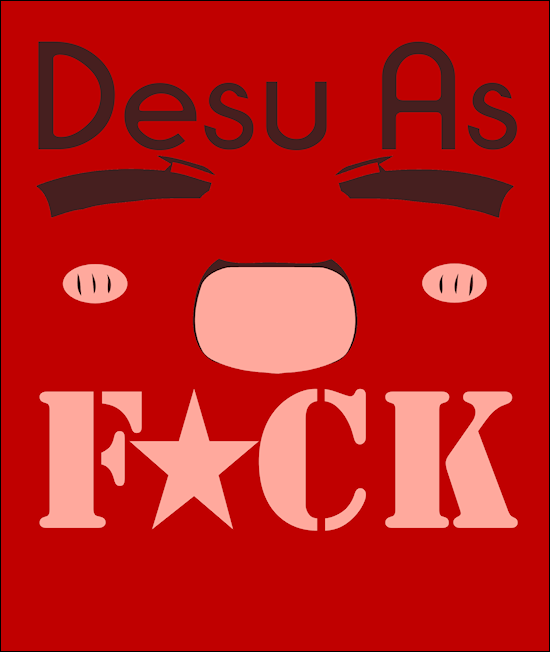 Or if you've never gotten a chance to be desu then our Desu As… shirt is for you. One of our most popular shirts is still available to grab this holiday season!
If you order now until Monday then make sure to use the promo code: sharkmas This will get you 15% off your order! So what are you waiting for? Get warm with clothes, we hear they help with that.