Posted on Nov 21 2012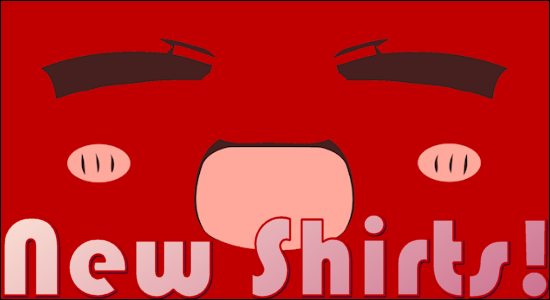 It's that time again where you pick up the perfect gift for your loved ones. Why not give our new t-shirts to someone special?
We've got a brand new shirt that we fondly refer to as, "Desu As.." Why not show off how cute you can be with this smiling shirt full of kawaii desu-ness? In addition, to celebrate the release of the latest Pokemon games, we've got a Reshiram and Zekrom themed shirt. Pick your favorite Pokemon and show off your love for shoving small, cartoon-like characters in cramped balls with some geeky swag.

Pre-order for our new shirts end on December 7th!
If you spend over $60 USD, you get free shipping! On top of that you can get 5% off by using the following coupon code: happyholidays.
Our previous shirts can also be found on both SharkRobot and RedBubble. Remember, not only do you find the perfect gift for someone else (or yourself) without leaving the house, but you support 91.8 The Fan as well! Merry Christmas & Happy Holidays!