Posted on Oct 07 2014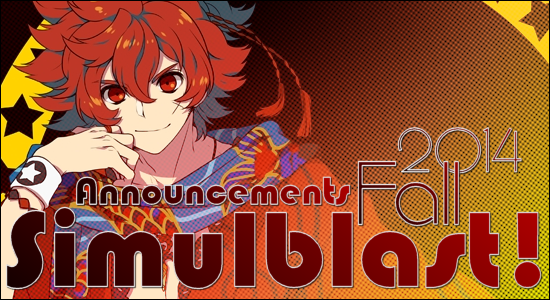 We've got some big changes for Simulblast this season! It's been a fun few seasons, but it's time to ramp up the chaos!
But first… Kanashimi won again! Can no one challenge the boss of 91.8 The Fan? Or are they all just scared? Only time will tell!
First off, powers are gone. In their place are items! Items are a new way for players to attack others or help themselves.
So, what's different about items, you ask? Well, first of all, our contestants don't know what these items are! All they know is that they can buy one for two tokens, and the editor will launch a randomly-selected package their way.
Another unique feature of items is they don't have to be used immediately! Our contestants can stockpile their items to use whenever they please! They'd better be careful, though; if they don't use an item immediately, every other constant will know what it is!
Secondly, our contestants have a little more freedom in show selection! Some of them miss their old shows and wish they could continue to talk about them, and now they can! If a contestant has reviewed a show that they want to review the newest season of, they're free to do so! No wagering required!
And finally, we have a new system to give our voters a little more power! Introducing Wagering! A contestant can wager points saying they'll get more points than another contestant! If they fail, they lose their wagered points, but if they succeed, they get a point bonus! We'll have more information on this when our contestants give in to the allure of gambling, so stay tuned!
On top of that, don't forget that your votes still give our contestants tokens, which they can use to buy items. And our contestants can also use their points to buy tokens at 50 points each, of they're feeling a little mischievous!