Posted on Jan 05 2013

San Francisco, CA. (January 3, 2013) – Crunchyroll, Inc., continues its winter simulcast announcements with the addition of Student Council's Discretion Level 2, which is set to broadcast every Wednesday starting on January 9th at 10:00 am Pacific Time for its premium members. Free members will be able to view one (1) week after initial broadcast on Crunchyroll. More information can be found on www.crunchyroll.com/student-councils-discretion.
The Student Council's Discretion is a collection of Japanese light novels by Sekina Aoi. For those of you who watched the first season back in 2009, the anime has a new staff for season 2 produced by AIC.
"The student council of the private school Hekiyo Academy is a paradise where wild delusions never rest. After successfully joining the student council due to his excellent grades, the second-year vice president, Ken Sugisaki, aims to make the female remainder of the student council his harem, but is regularly treated like nothing more than air…
The strongest little kid around, president Kurimu Sakurano; the cool and kind but super-sadistic secretary, Chizuru Akaba; the boyish vice president who's surprisingly girly at times, Minatsu Shiina; and the sweet, lovely treasurer with several regrettable qualities, Mafuyu Shiina…
The crazy, almost out-of-control daily lives of these highly unique members is still continuing nonstop – today, tomorrow, and the day after!
But the time limit imposed by the upcoming graduation is drawing nearer… What will happen to the student council? What will its members do?! Do we never learn, making a second anime season out of this?!"
Student Council's Discretion Level 2 will be available to Crunchyroll's audience in the following territories: North America, Ireland, Finland, Denmark, Norway, Sweden, Iceland, and the Netherlands.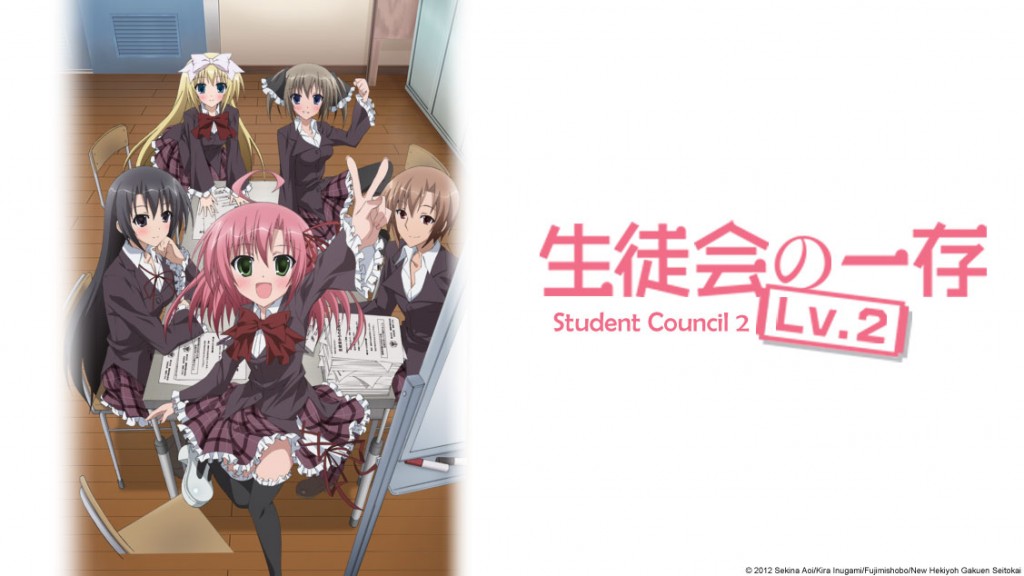 Episodes can be accessed from Crunchyroll.com, the free iPhone and iPad application, the Android application, Windows Phone, PS3™, Xbox LIVE®, Roku, Boxee, Google TV, Samsung TV, Vizio VIA, WD TV Live, additional set-top channels, and affiliate partners.
Crunchyroll premium members have access to the largest selection of anime and drama, same-day access for simulcast titles, no advertisements and can stream in up to 1080p quality on select titles. More information about the Crunchyroll membership plan can be found at: http://www.crunchyroll.com/freetrial/
About Crunchyroll, Inc.
Crunchyroll is a leading global video network and developer of social media applications for Japanese anime and Asian media. Through applications like Crunchyroll for iPhone, iPad, Android, Playstation®3, Xbox LIVE®, TV, set-top boxes, affiliate websites and its own streaming website, Crunchyroll delivers over 20,000 episodes and 10,000 hours of officially-licensed content from leading Asian media producers direct to consumers.
Crunchyroll has offices in San Francisco, Calif. and Tokyo, Japan, and is a member of the Association of Japanese Animations (AJA) and Licensing International Merchandisers' Association (LIMA). Officially launched in 2009, Crunchyroll is funded by leading venture capital firm, Venrock, Japanese entertainment giant TV TOKYO, digital publishing leader Bitway and a group of angel investors representing some of the brightest and most successful entrepreneurs in Silicon Valley. More information can be found at http://www.crunchyroll.com.