Posted on Jan 10 2013

San Francisco, CA (January XX, 2013) – Crunchyroll, Inc., prepares to simulcast the second season of the AKB0048: next stage anime, which is set to broadcast every Sunday starting on January 13, at 7:30 am Pacific Time for premium members. Free members will be able to view one (1) week after initial broadcast on Crunchyroll. More information can be found on www.crunchyroll.com/akb0048.
Inspired by Oricon chart-topping idol group, the second season of this futuristic anime features six members from across all three AKB48 teams: Team A (Karen Iwata, Mayu Watanabe, Sumire Sato), Team K (Amina Sato, Sayaka Nakaya), and Team B (Haruka Ishida). Other members from the AKB family also in AKB0048 include Kumi Yagami from SKE48 Team S, Mao Mita from NMB48 Team M, and Sawako Hata from SKE48 Team KII.
"At the start of the 21st century, an interplanetary war broke out. Earth's ecosystem was severely damaged, and humanity was forced to flee the planet. On several planets of this new society, things that 'disturb the heart' like music and art are forbidden.
Before the people called 'Idols' fell into ruin, the legendary idol group AKB48 is resurrected as the interplanetary troupe AKB0048, made up of girls who carry on the title and spirit of the original members. Held as heroines by some and labeled as terrorists by others, they must take up arms to bring their music to their fans wherever they are."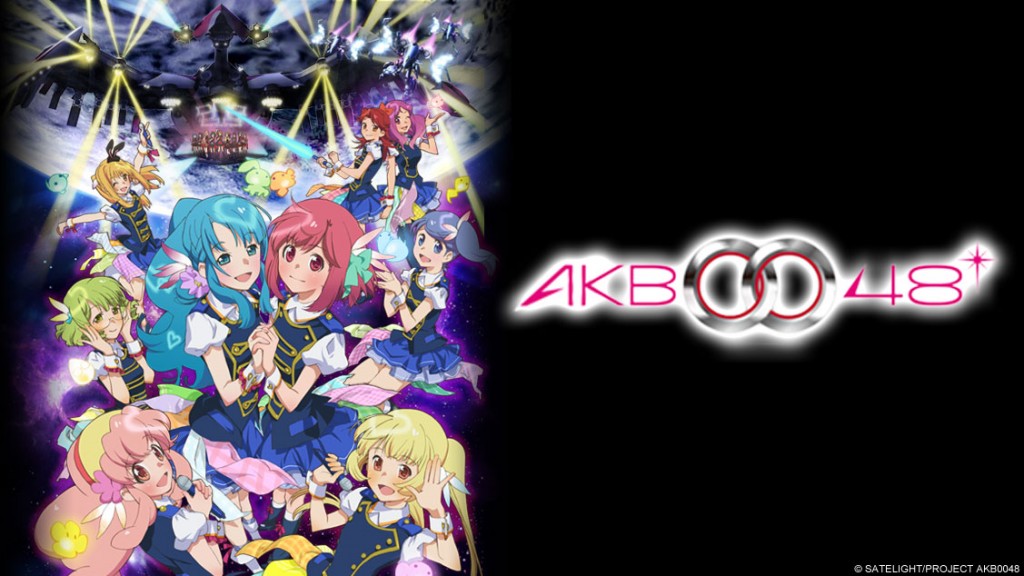 AKB0048: next stage will be available to the following territories: U.S., Canada, United Kingdom, Ireland, Australia, New Zealand, Finland, Denmark, Netherlands, Norway, Sweden, South and Central America.
Episodes can be accessed from Crunchyroll.com, the free iPhone and iPad application, the Android application, Windows Phone, PS3™, Xbox LIVE®, Roku, Boxee, Google TV, Samsung TV, Vizio VIA, WD TV Live, additional set-top channels, and affiliate partners.
Crunchyroll premium members have access to the largest anime and drama selection, same-day access for simulcast titles, no advertisements and can stream in up to 1080p quality on select titles. More information about the Crunchyroll membership plan can be found at: http://www.crunchyroll.com/freetrial/
About Crunchyroll, Inc.
Crunchyroll is a leading global video network and developer of social media applications for Japanese anime and Asian media. Through applications like Crunchyroll for iPhone, iPad, Android, Playstation®3, Xbox LIVE®, TV, set-top boxes, affiliate websites and its own streaming website, Crunchyroll delivers over 20,000 episodes and 10,000 hours of officially-licensed content from leading Asian media producers direct to consumers.
Crunchyroll has offices in San Francisco, Calif. and Tokyo, Japan, and is a member of the Association of Japanese Animations (AJA) and Licensing International Merchandisers' Association (LIMA). Officially launched in 2009, Crunchyroll is funded by leading venture capital firm, Venrock, Japanese entertainment giant TV TOKYO, digital publishing leader Bitway and a group of angel investors representing some of the brightest and most successful entrepreneurs in Silicon Valley. More information can be found at http://www.crunchyroll.com.