Posted on Jul 08 2012

The slice-of-life series with generous sprinkling of shojo-ai themes returns to the leader in streaming Anime and Asian content this summer!
San Francisco, Calif. (June 15, 2012) – Crunchyroll, Inc., prepares to launch the second season of Yuri Yuri this summer. Originally based off of Namori's manga by the same name, this slice-of-life comedy – with hints of yuri elements – will pick up from where we left off in the first season, which was first aired on Crunchyroll during 2011. More information can be found on www.crunchyroll.com/yuruyuri.
The original cast comprising of Minami Tsuda (Yui Funami), Rumi Ookubo (Chinatsu Yoshikawa), Shiori Mikami (Akari Akaza), and Yuka Otsubo (Kyoko Toshino) will all return once again to portray the feverishly funny foursome in this light-hearted second season.
"Get some laughs with the return of Yuru Yuri! The 'Amusment Club' foursome continue their unusual activities – though still not clearly defined, organized, or explained – in the illegally occupied by the club room of the former tea ceremony! While the Student Council continues to attempt to shut them down, we can all rest assured that all these girls will continue to maintain the same level of laid back fun that made us all fall in love with them in the first place!"
Episodes can be accessed from Crunchyroll.com, the free iPad and iPhone application, the Android application, Roku, Google TV, Boxee, Vizio VIA, WD TV Live and additional set-top channels, and affiliate partners.
Crunchyroll premium members will have access to the largest anime and drama selection, same-day access for simulcasted titles, no advertisements and can be viewed in up to 1080p quality on selected titles. More information about the Crunchyroll membership plan can be found at: http://www.crunchyroll.com/freetrial/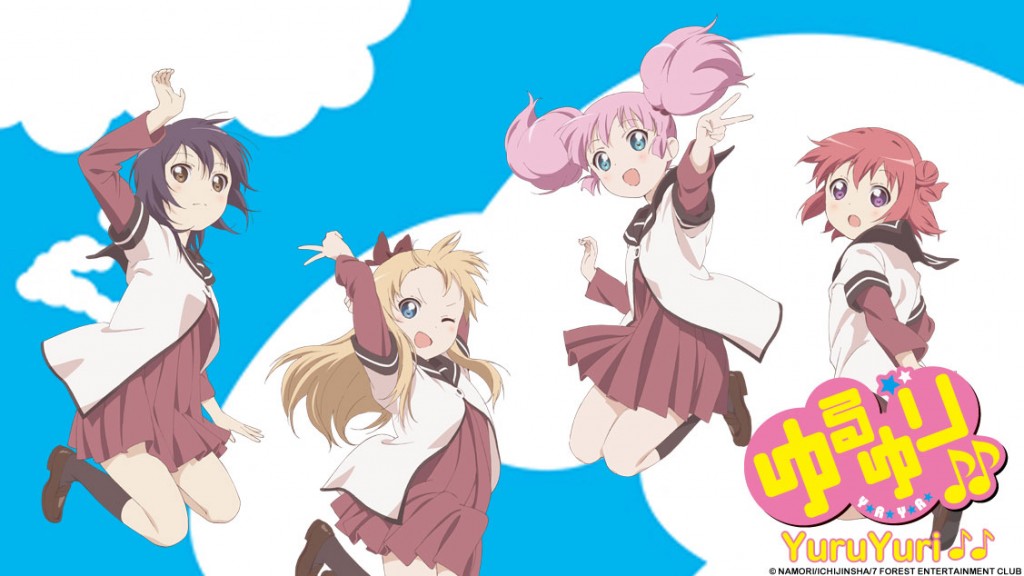 About Crunchyroll, Inc.
Crunchyroll is a leading global video network and developer of social media applications for Japanese anime and Asian media. Through applications like Crunchyroll for iPhone, iPad, Android, TV set-top boxes, affiliate websites and its own streaming website, Crunchyroll delivers officially-licensed content from leading Asian media producers directly to consumers.
Crunchyroll has offices in San Francisco, Calif. and Tokyo, Japan, and is a member of the Association of Japanese Animations (AJA) and Licensing International Merchandisers' Association (LIMA). Founded in 2006, Crunchyroll is funded by leading venture capital firm, Venrock, Japanese entertainment giant TV TOKYO, digital publishing leader Bitway and a group of angel investors representing some of the brightest and most successful entrepreneurs in Silicon Valley. More information can be found at http://www.crunchyroll.com.