Posted on Jul 07 2012

The famous shogun who strived to unify all of Japan gets a whole new look this season on this time-slip comedy series.
San Francisco, Calif. (June 14, 2012) – Crunchyroll, Inc., continues its simulcast announcements with the addition of The Ambition Of Oda Nobuna this summer, which will features the voice talents of Kanae Ito (Amu Hinamori from Shugo Chara) and Takuya Eguchi (Kazuya Kujo from GoSick). Crunchyroll users will be the first to view The Ambition Of Oda Nobuna, as it is set to air immediately after broadcast on the leader for streaming Anime and Asian content. More information can be found on www.crunchyroll.com/nobuna.
In Japanese history, Oda Nobunaga's ambition was to unify all of Japan. While it was Nobunaga who initiated the unionizing process, it was his successors – Toyotomi Hideyoshi and Tokugawa Ieyasu – who completed and fulfilled his dream of a unified Japan. However in this new anime series, we will jump to a parallel universe where Oda Nobuna – not Oda Nobunaga – a female shogun will attempt to achieve the same goal as her male counterpart.
"Ordinary high schooler Yoshiharu is sent back in time to the Warring States Period, however not the same time line that he remembers. There he meets Nobuna Oda – not Nobunaga, Nobuna. In this world, all the famous figureheads and warlords of the era are female! Nobuna teams up with Yoshiharu to help fuel her ambition and quest to rule the world…"
Episodes can be accessed from Crunchyroll.com, the free iPad and iPhone application, the Android application, Roku, Google TV, Boxee, Vizio VIA, WD TV Live and additional set-top channels, and affiliate partners.
Crunchyroll premium members will have access to the largest anime and drama selection, same-day access for simulcasted titles, no advertisements and can be viewed in up to 1080p quality on selected titles. More information about the Crunchyroll membership plan can be found at: http://www.crunchyroll.com/freetrial/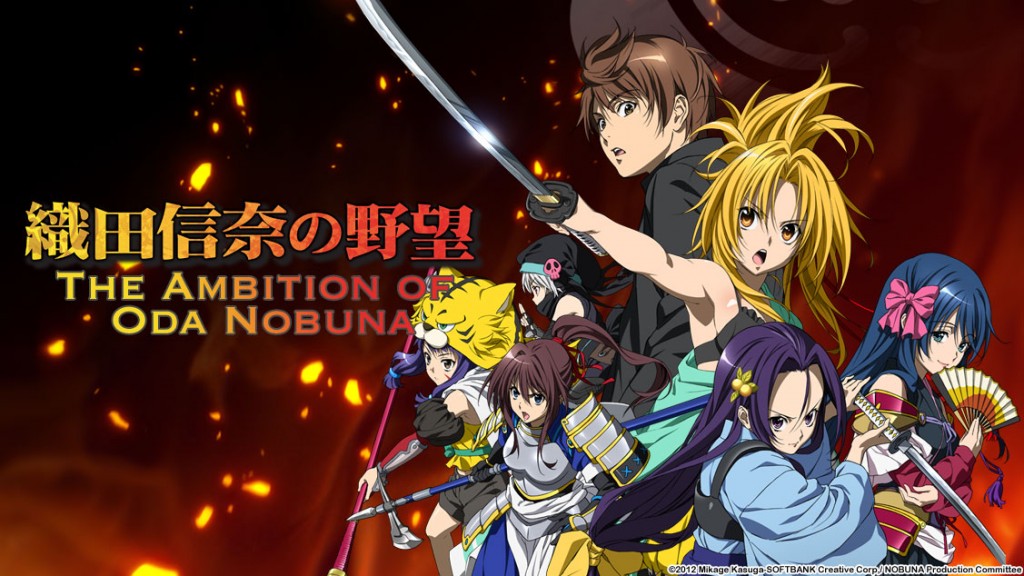 About Crunchyroll, Inc.
Crunchyroll is a leading global video network and developer of social media applications for Japanese anime and Asian media. Through applications like Crunchyroll for iPhone, iPad, Android, TV set-top boxes, affiliate websites and its own streaming website, Crunchyroll delivers officially-licensed content from leading Asian media producers directly to consumers.
Crunchyroll has offices in San Francisco, Calif. and Tokyo, Japan, and is a member of the Association of Japanese Animations (AJA) and Licensing International Merchandisers' Association (LIMA). Founded in 2006, Crunchyroll is funded by leading venture capital firm, Venrock, Japanese entertainment giant TV TOKYO, digital publishing leader Bitway and a group of angel investors representing some of the brightest and most successful entrepreneurs in Silicon Valley. More information can be found at http://www.crunchyroll.com.