Posted on Jan 29 2011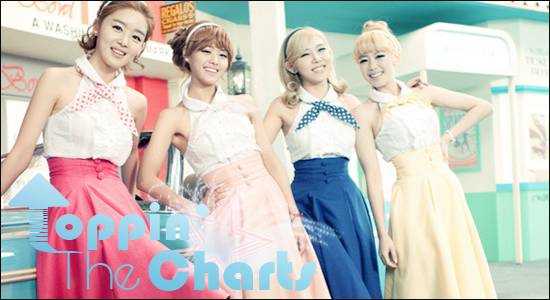 Better late than never! New additions galore on the charts this week as well as the survival of the fittest. Girl groups might be sinking in Japan, but that gives the boys a fighting chance. Over on the Korean side true love blossoms with a little big of support from We Got Married fans. Don't know what I mean? Hit the jump to find out the top songs this week!
Notes:
While I'm happy a lot of the girl groups are sinking (such as AKB48), I'm fairly disappointed that this will probably be Girl's Generation's last week on the top ten. It was still a lengthy run regardless, and I'm quite proud of them. On another note, Girl's Generation technically made the charts twice! If you paid attention to the Korean side you might have spotted Seohyun who is apart of Girl's Generation. She is virtually married to a band member from C.N. Blue on the reality show "We Got Married". Hopefully their couple song will keep a little bit of our favorite Korean girl group onto the top ten. Fighting, Seohyun!
I'm disappointed that Secret's "Shy Boy" sank, but there were so many surprises on the Japanese charts that it was a fair trade off. I was quite fond of SuG's "Crazy Bunny Coaster" just because of how fun the song was, and it was quite nice to see a different style. It seems that this week's charts were a lot more up-beat, and I'm really interested to see what happens next week. I promise it won't be late, you'll have to forgive me getting sick on Monday since it kept me pretty much down for the count. I'm also working on a lot of background stuff, so hopefully I can reveal the fruits of my labor soon! See ya next week~