Posted on Feb 08 2011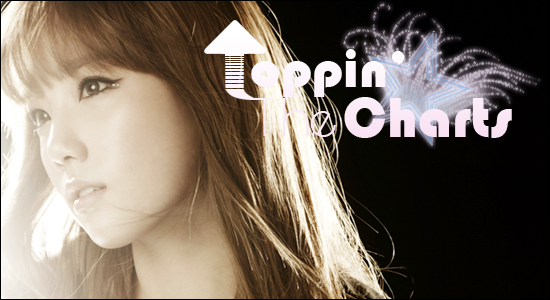 Sexy banners means sexy girls in our latest charts… or does it? Were there lots of changes this week or simply lots of flops? The only way to find out is to hit the jump!
Notes:
Lots of changes this week, too and even though French Kiss wasn't taken off the charts Girl's Generation are still competing with them! How? Well, Korea's number one was by Taeyeon who is the lead singer for Girl's Generation. Always topping the charts and takin' names
In other news the "Hallyu Wave" is quite apparent when you realize what's taking the top spot on the Japanese charts. That song and music video certainly look familiar, doesn't it? TVXQ released their Korean version first and then threw up their Japanese version with immediate response. Right now Korean culture is doing very well in Japan, and it's adeptly named the "Hallyu Wave" (or Korean Wave). A good way to compare it is to Beatlemania and how the United States became sort of obsessed with British culture. Japan is doing much the same with Korean culture right now, which is sort of nice to see. Previously it was said there was going to be some sort of girl group exchange where Korea and Japan essentially shared artists, but as of yet I've only really witnessed Korean artists making a name for themselves in Japan. I'm sort of curious as to why Japan hasn't sent some idols over to spread their own culture, but I suppose it's a game of wait and see.
Also, before I forgot… Yui what's wrong with your haaaaaaaaaaair?!