Posted on Jan 01 2010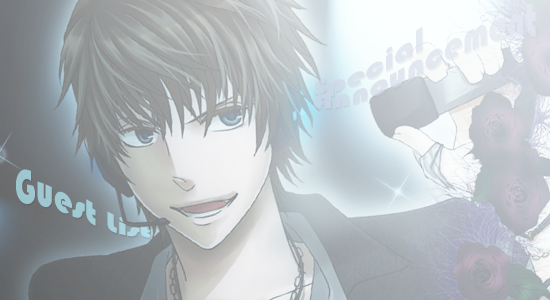 The team has been waiting patiently to bring this announcement to light, now finally we can share this with the public. We did everything in our power to make this first week jam packed with interviews. As such, we are happy to announce that we'll have at least two guests appear on the station every day between January 4th to the 8th. If you want to see if your favorite one made the cut, then hit the jump!
All of our interviews will occur between 10:00 AM and 2:00 PM PST (1:00PM – 5:00PM EST) during our main talk show, Kana's Korner (if you need to convert to your timezone then please try here). If you forget the date of an interview make sure to check the side bar for upcoming events, which effectively lists what's coming up on both the site and station.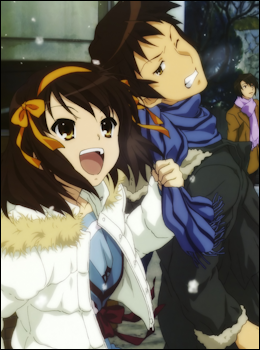 We're starting off with a major fan favorite on Monday and we've received countless requests to get him on the show. Crispin Freeman, more often than naught fangirled over for voicing Alucard from Hellsing, is gracing us with his presence for a little chat. We'll attempt to ask the burning questions about The Melancholy Of Haruhi Suzumiya 2, since he was the leading man Kyon, and see if we can get an inside look at his experience behind the microphone for God Of War III. Make sure to catch the show at 12PM noon (PST) on January 4th for a chance to hear these sneak-peeks.
Also joining us on Monday at 1:00PM (PST) is an old friend to the 91.8 The Fan team. Many of you might use the site he's poured countless of man hours into, MyAnimeList, so make sure to welcome Garret Gyssler (more commonly known as Xinil). We'll be talking about the future of everyone's favorite list keeping site, and see how the success has boded with Xinil.
On Tuesday, we have a man of legend sitting in with us… or perhaps known often as legendarily short. Vic Mignogna, the voice of Edward Elric from Full Metal Alchemist, is chatting with us about the new season and his experience on Full Metal Alchemist: Brotherhood. He also might talk about his princely experience as Tamaki Suou from Ouran High School Host Club. At 10:00 AM PST you'll get your chance to tune in!

Later that day we have a very special guest who has indirectly inspired much of our team. Stuttering Craig of ScrewAttack fame is popping in to explain the long journey from his "Sidescrollers" podcast to the bustling gaming community. Make sure to catch this interview on the 5th at 12:30 PM PST!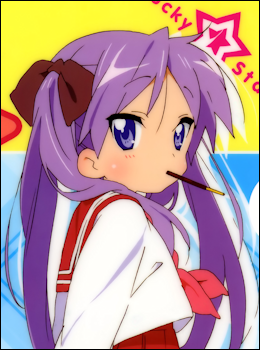 Wednesday, we'll have two beautifully soothing talents on the show. One of them is our very first Anime Expo interview, Kari Wahlgren! What feels like eons ago, Kari was wonderfully kind to this (at the time) inexperienced crew. For those who are unaware of who Kari is, shame on you! She has lent her vocal talents to Prince Of Persia (2009) as Elika, Disney's Bolt as Mindy, and Lucky Star as Kagami Hiiragi. We'll be asking her about role in two new games, Super Street Fighter IV and White Knight Chronicles.
Also on Wednesday is Jennifer Hale who has provided voices for some iconic characters such as Samus from Metroid Prime. One of her more recent works include the rockin part of Ophelia in Brutal Legend, and very shortly we'll all get to listen to her in one of the most anticipated games of the year, Mass Effect 2 as a female Commander Shephard.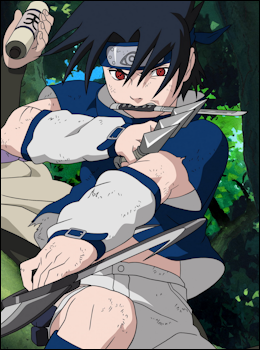 The couple that voice in anime and video games together, live together they say. As such, Thursday will be a group interview with Yuri Lowenthal and Tara Platt. Yuri Lowenthal is known for being the voice of Sasuke from Naruto, as well as playing Luka in the up and coming Bayonetta game. While his wife, Tara Platt was recently cast in Mobile Suit Gundam Unicorn as Marida Cruz and voices Temari in Naruto. We'll be bugging each about their new roles as well as their recently released book, so expect a dozy of a conversation!
At 11:00 AM PST we'll be joined by the head editor of AnimeVice, Gia Manry. We'll find out the inner and outer workings of the job, and perhaps learn a few networking secrets. Getting paid to write about anime? Who wouldn't want to know!?

For our Friday line-up, we made sure to jam pack the day til it was bursting at the seams! For our opening slot, we've got a celebrity straight from YouTube. Martin Billany, better known as LittleKuriboh and the creator of Yu-Gi-Oh: Abridged, is going to talk to us about his recent win at the Mashable's 3rd Annual Open Web Awards. We also have all the conventions you can stalk… I mean, meet him at. Psst, tune in at 10:00 AM PST for all the secret locations.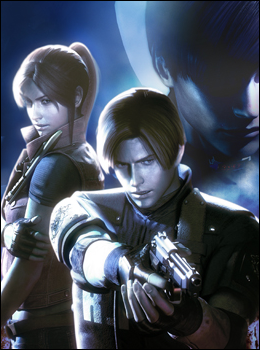 Liam O'Brien will be making fangirls (and maybe fanboys?) ooze due to his sheer notoriety. He is known for voicing Gaara from the Naruto series as well as Lloyd Asplund in Code Geass. He was recently the vocal director for Resident Evil: The Darkside Chronicles. We'll touch up a little on his habit of voicing crazed characters as well as his experience, not behind the microphone, but behind the glass in another room.
Cristina Vee is in next, a shining example that an otaku can be a voice actor. Originally, Cristina was discovered back in 2004 at a voice acting panel occurring at AnimeExpo. Since then, she has been cast in various anime and video games. She has received much attention from her YouTube channel as well, since she frequently dubs anime openings, endings, and insert songs. You might have heard her battle crying her way into BlazBlue: Calamity Trigger as Noel Vermillion, or casting spells in Magical Girl Lyrical Nanoha as Nanoha herself.

Can't make it in time to listen to the interview? Don't worry. For those who can't make the scheduled time to listen live, we've got you covered! We'll make sure to post the interview on the site within twenty-four hours of the original air date. That way, no matter where you are in the world, you can enjoy your favorite industry icon answering your questions.
As you can see, we tried to pull together a team of your favorite voice actors, actresses, industry icons, and fan favorites! Don't fret, though, if you see someone missing from the list, give us a suggestion of who you want to see. We'll do our best to get everyone you want to hear on the station for week two.
Though… what if interviews aren't your thing? Well, we will also be having contests spread throughout the week, games for our listeners to play, and other various goodies. If you really want to be involved, make sure to join our IRC during our first week. The information, as always, is irc.rizon.net and the room is #918thefan (or you can try our web based IRC client). You will even be able to talk to your favorite DJ while they're on the air, so don't miss out.
Please note that dates are scheduled to change without notice, and specific times might be shifted. Any changes will be outlined in the Upcoming Events section in the sidebar.