Posted on Feb 06 2014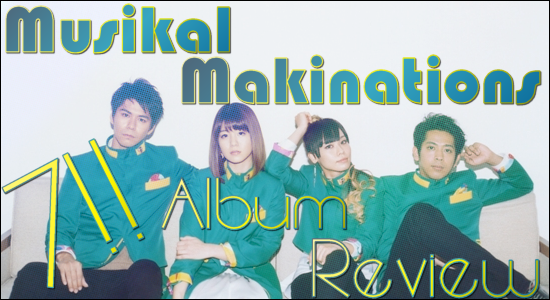 Greetings denizens of The Fan! Musikal Makinations is back from a nice long holiday break!
Cold freezing your brain? Snow piling up to your roof? I'm not sure about you, but the Winter blahs have set in, and I'm in the mood for something to warm me up! Enter this months album review, just in the nick of time!
7!! (pronounced Seven Oops) is likely well known or at least musically recognized by fans of the anime Naruto. They have provided several songs throughout the course of the long running series including Sayonara Memory (Album) (Official Video) and Lovers (Album) (Official Video).
They've also provided the end theme, Fallin Love (Album) (Official Video) for the high school live action comedy adaptation from the manga Koukou Debut.
More recently they released an album that was unique. ReRe Hello was based off the popular manga of the same name. I don't think I've ever seen music created for a manga before.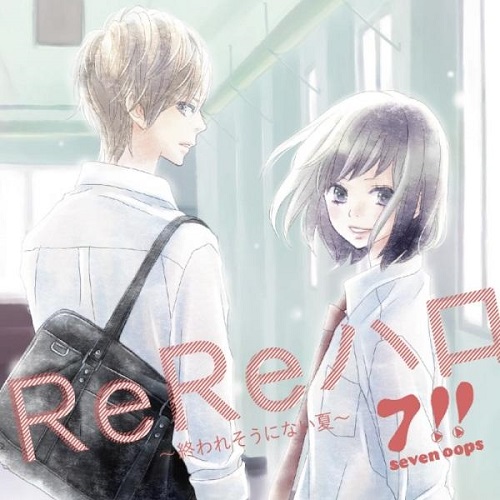 ReRe Hello album cover art
Very good music, worth a look for fans of good, upbeat rock and roll music. But I digress.
Let's find out more about the band, shall we?
7!! is a four piece Japanese rock band from Okinawa that started way back in 2004. Their first success came with winning a music audition for Mitsuya Cider in 2005. Their first song, Sun Light, was used in a Mitsuya Cider commercial. The band's big break came with their debut single, Fallin Love, in April 2011 which was released under the EPIC Records Japan label.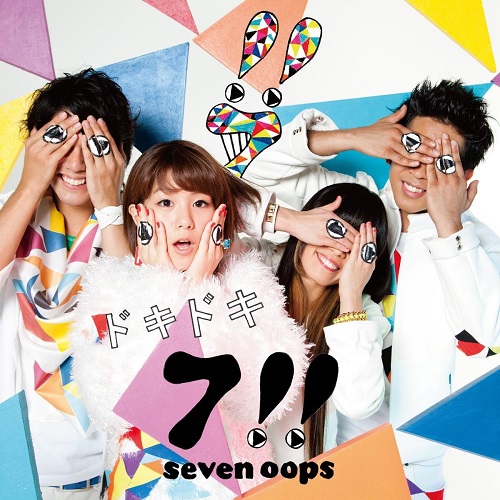 7!! (L to R): Michiru (guitar), Nanae (vocals), Maiko (drums) & Keita (bass)
Here is some interesting info about the band and the members:
Nanae and Maiko share the same birth-date (3/15/88)
All of the band members have the same blood type (O)
They performed overseas for the first time at the massive Anime Festival Asia Indoesia in 2012
They made their North American debut at FanimeCon in May 2013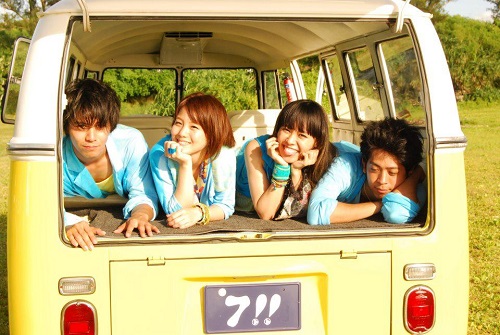 7!!'s musical style can be best described as typical J-rock. I've sampled all of their music as a fan and reviewer and say without a doubt that there is a heartfelt message that the group tries to send in their music. Many of their lyrics, or at least those I was able to find translations of, seem to speak from one girl to another. Nostalgia, thoughts of friends, love…very much revolves around a girls perspective on life. From their videos, which range from fun and light-hearted to somber and sentimental, you can tell the band really enjoys performing. I haven't seen any video of their live performances, but my guess is that this fun and light-heartedness translates onto the live stage as well.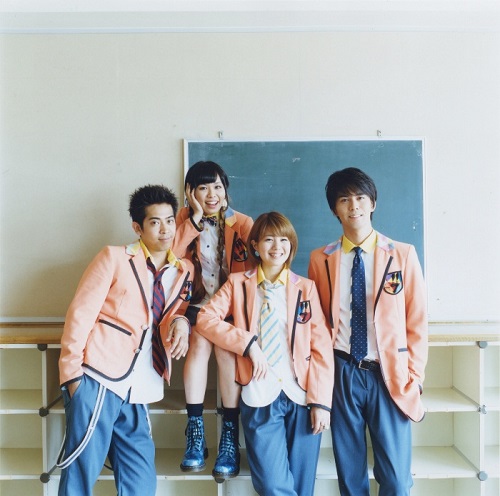 7!! released their latest single last month (their 8th album overall) called Kono Hiroi Sora no Shita de (Under This Broad Sky), and it will be subject of my latest review for this month.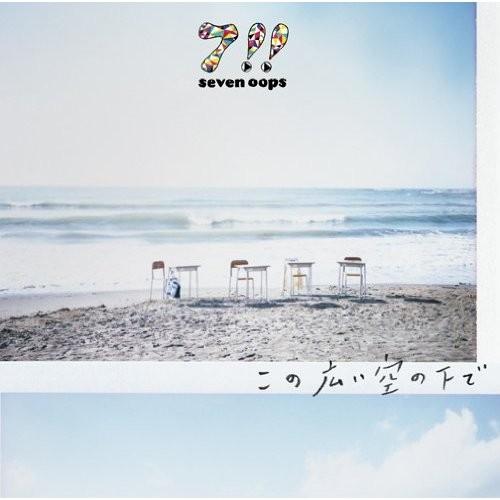 Kono Hiroi Sora no Shita de, released January 15, 2014
Starting this month I'm adding an additional wrinkle to my review process. Lyrics. I'm interested to see what exactly the bands are singing and how it adds or detracts from the overall experience of the songs. I'm not sure if I'll do this with all albums, but some songs deserve a deeper look than just enjoying the music. I highly encourage you to track down the lyrics to your favorite Asian songs. Some of the lyrics are beautiful and definitely add to the enjoyment and appreciation of the songs.
Tracklist:
1) Kono Hiroi Sora no Shita de
The title track is a very nostalgic song. Between the lyrics and the video itself, I have to admit that I found myself thinking back to old days, old friends, what they might be doing today. Got misty-eyed for sure. Good songs should do that, right? Musically, the song starts out very fresh, crisp and clean. Michiru's guitar, Keita's bass and Maiko's drums accompany Nanae's beautiful voice, letting her shine throughout the first verses in the song. There is a piano and keyboard accompaniment that goes well with the song, but am not sure who is playing it. The volume is perfect for the type of song it is. One thing I love about many of 7!! songs is they are written like a letter or journal entry. Kono Hiroi Sora no Shita de is no different. Keita's bass does a great job of tying the others together, as a bass should, and harmonizes so well. The piano and keyboard bothers me only because I can't put a face to who is playing. Even in the video there is no indication of a fifth member. So that might bug me from an aesthetics point of view, but in no way does it diminish the song itself. Overall, Kono Hiroi Sora no Shita de is a classic song about friends. One friend reflecting back on another who is no longer around. Lyrically and musically, this a very well made song. It's too bad it stands on its own with no tie in to any anime series. It could be a perfect opening, ending or insert song for a classic slice of life or school anime. I could give this song a 9/10 but have to dock it 1 point for the phantom piano and keyboard player. (8/10)
2) Nostalgia ~ ReRe Hello ~
And I run into my first problem with adding lyrics into the mix. B-sides of new singles don't seem to get as much love from the translation community. I managed to find only a few sites with Romaji lyrics. Anyways, thinking out loud here. No lyrics review for you! Nostalgia ~ ReRe Hello is just that. Like the title track it feels full of nostalgia and an easygoing overall feel to it. Relaxing, a song to kick back and reminisce about old times. Once again, Michiru, Keita, and Maiko complement Nanae's vocals very well. In this song we get to hear much more of Keita's bass in the harmony sections of the song, which, as a fellow bass player, is always a joy to listen to. One thing I've noticed is Nanae never stretches her voice beyond where it should be in any of their songs. This is not to say that she doesn't challenge herself by hitting those higher notes when needed. Once again the phantom piano/keyboard player appears in this song. I might have to go back and check their previous work now to see if there was a piano accompaniment before. Again, it doesn't sound bad, but it does throw off the senses for someone like me who likes to imagine the band playing while listening to the song. Overall, Nostalgia ~ ReRe Hello ~ is another song that could easily be placed into a slice of life or school anime. It just has that feel to it. Peaceful, thought provoking, relaxing; All traits of those types of anime. Again, like Kono Hiroi Sora no Shita de, I dock it 1 point because of the phantom piano player. Even if they are credited in the liner notes, it just doesn't feel right that they are not part of the band. I suppose I'm just a stickler for details like this. (8/10)
3) Kono Hiroi Sora no Shita de (Instrumental)
Overall, I give 7!!'s Kono Hiroi Sora no Shita de single a solid 8/10. A nostalgia evoking single with two really good songs that excel in doing just that. If need some good music for those days when you want to go down memory lane, Kono Hiroi Sora no Shita de will not disappoint! 7!! has gained a wider audience thanks to debuts in Asia and North America. And certainly their exposure thanks to songs used in anime hits like Naruto helps tremendously. That being said, Kono Hiroi Sora no Shita de isn't my favorite 7!! single or album, but it is a very good example of the kind of music that makes 7!! special. Nanae's voice might be comparable to other singers out there, but there is a freshness to 7!! that makes them a bit more appealing than some of the other bands that they may be compared to. I'm kicking myself for missing their performance in San Diego at FanimeCon. I hope that is just the first of many return visits to the U.S. in coming years.
To find out more about 7!!, follow them on social media and get their music and merchandise through the following sites:
Well, that's all for this months article! Thanks for taking the time to read it. Post your comments, suggestions, gripes, etc. so I can fine tune my reviews!
Stay tuned for next month's review!
Until then, stay tuned to 91.8 The Fan, where you get Everything You Want, and Nothing You Don't!