Posted on Mar 03 2012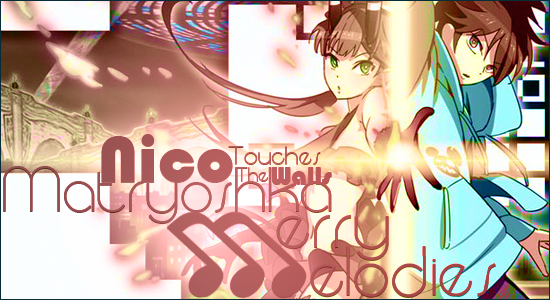 If money is the root of evil, then we're being exceptionally devious this week on Merry Melodies! Let's take control and touch the walls!
———————————————————————————————–
Another gem from Japan's noitaminA block, [C] is a visual feast, and the opening lives up to it as well. While not really telling anything about the show other than it's focused heavily on money, it does have a lot of neat animations of currency all over the world. Then there's some complex economic calculations and suddenly we have a random lightsaber duel. It makes sense in context, just watch the series.
You may have noticed by now, but the song alternates between left and right speakers. It really adds to the effect of Kimimaro running through the background. It also sounds really cool, but I hate when I try to listen to the song on my mp3 player, and I only have one headphone in. I have to drop everything to get the full experience. If the artist sounds a little familiar, it's because Nico Touches The Walls has done quite a few things already, including Naruto: Shippuden. They have loads of great music, so check out some of their other stuff if you have the chance.
Even if the opening doesn't really tell too much about the details of the plot of [C], it still manages to get the show's overall feel across very well. It has the economic undertones, the evil of money and all that good stuff, but what I feel the animation lacks is more description of the characters they show and why they have lightsabers. In terms of what I look for in an opening, it hooked me right into watching the series, so mission accomplished.
———————————————————————————————–
QUESTION TIME! If money is the root of all evil, how evil are you. I'm probably somewhere on dictator level.
–
Watch [C] – Control for yourself in all it's monetary glory on Funimation right here