Posted on Oct 26 2013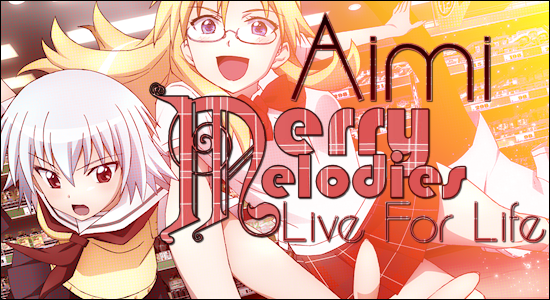 I hope you're hungry, because we've got half-priced Merry Melodies that we need to sell!
———————————————————————————————–
Ben-to is a sleeper series that aired during the Fall 2011 season. It seems a little silly at first glance: a show about fighting over half-priced bento boxes. After watching a few episodes, thoguh, you can see that it's a series about putting your pride on the line to satisfy your hunger, both physically and metaphorically, because, unless you fight with everything you've got, you won't be eating tonight.
I've never really heard of Aimi before. Doing some research in my usual channels says that she may have done OPs for other series, but it's a pretty vague name, so there may be multiple people using the same stage name. Regardless of who she is, she has a really nice voice, and I feel like she captures the feel of the series with this song. This is the first song I've done where I've actually had to use the short version of the title. The full name of this song is Live for Life ~Ookami-tachi no Yoru~, the latter half meaning "Night of the Wolves". Obviously it's an example of a song being tailor-made for the series, since all of the half-priced lunch battles happen at night.
Ben-to is a series that I've actually seen, and I very much enjoyed it. It's pretty simplistic at its core, but there's nothing wrong with watching a show like that. The OP animation shows the three key elements of the show: food, fighting and fanservice. Normally I like to focus a lot on the animation details, but that's pretty much the long and short of it. It's a simple series that satisfied all my simple needs.
———————————————————————————————–
You can't watch Ben-to on any site that I know of anymore, but if you find a legal one you should totally check it out. While you're at it, use our new Anime Directory to help you watch other stuff!