Posted on Jul 18 2012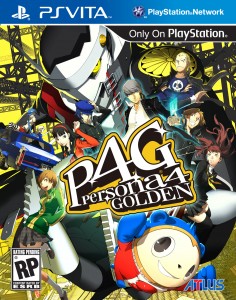 We give you… The final North American box art for Persona 4 Golden, the upcoming PS®Vita remaster of one of the biggest, most acclaimed roleplaying games of all time. Ok, so it's not the biggest ASSET reveal ever, but it MIGHT be something you can use when you're posting about how:
P4G is presently the hottest Vita game of 2012 in Japan (188,782 units so far this year)
P4G became the first Vita game ever to exceed 100k units sold in its first week
P4G is responsible for the biggest spike in Vita hardware sales since January
Persona 4 Golden is out this Fall exclusively for PS Vita system. We even have a teaser website for it (full website coming soon): www.atlus.com/p4g.