Posted on Jul 11 2012

July 11, 2012 – Based in Los Angeles, Yalla Family is an international music group of Japanese, Ghanian, Korean and Chinese artists. Their debut single "Beginning" was created with prolific hip-hop producer Fingazz as a response to Japan's 2011 Tohoku Earthquake, expressing the positive energy of the Japanese people struggling to rebuild after the disaster.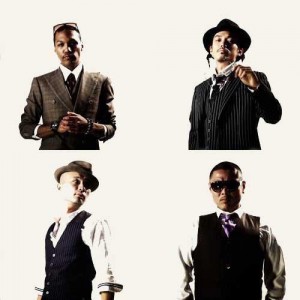 The Japanese Version of Yalla Family's music video stars Yuya Yagira, who lent his talents in support of the project. Yagira won the Best Actor Award at the 57th Cannes Film Festival for his role in the film, "Nobody Knows." Yagira was Japan's first winner of a Cannes acting prize and the festival's youngest winner ever at age 15. In the "Beginning" video, he portrays an individual seeking for the light of one's "Beginning," and his appearance has helped the single gain major media attention in Japan.
"Beginning" reached the #2 rank on iTunes Japan's Dance chart.
Yalla Family HP — http://www.unity-ltd.com/yallafamily/
"Beginning" Japanese version — http://www.youtube.com/watch?v=X_hJAThfBQo
"Beginning" English version —http://www.youtube.com/watch?v=yJkd8cjfswI