Posted on Jan 18 2010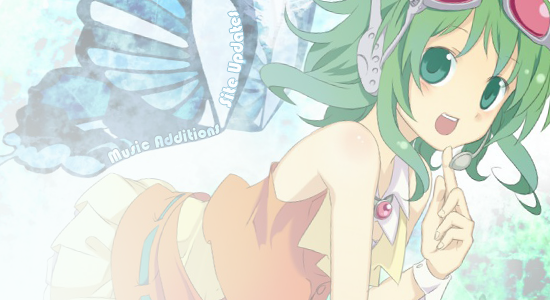 It was about time for a music update in our database, and I've done my best to put together what I could. If you'd like to find out if your favorite artist made the cut or not this week, then make sure to click the jump!
For those somewhat confused, from now on I'll be doing bulk updates to the database every two weeks. I've claimed Monday as my spot for a sort of Music Moday sort of deal, and I thoroughly enjoy being cheesy. Either way, in total I've added roughly four thousand songs and eight hundred thirty-two albums. This update was big, and I made sure to make it as diverse as I could.
So people are aware, this announcement is solely to say that I have transferred the files onto our music computer; however, I am not the one who officially adds them to the database. Our DJ DrunkenShadow uses a good majority of his shift to organize and add them to the program we use. So these additions will happen throughout the week. The point of the matter is that we have these songs, and they will permanently be in our database.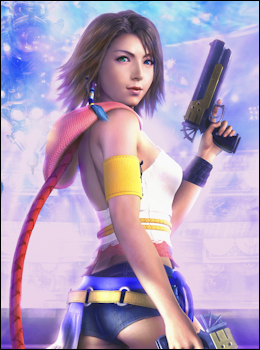 First off, I'll start with Koda Kumi and believe me when I say I obtained every album of hers I could. I'm only missing three "Best Of…" albums and two singles, so if you're a fan then this is a real treat. She is more commonly known as the voice of Lenne from Final Fantasy X-2 as well as providing the music for the two lead songs of the game: "Real Emotion" & "1,000 Words". She has a very R&B laid back style in most of her work, but it doesn't mean she doesn't know how to rock. I hope you thoroughly enjoy her stuff.
Everyone and their mother asked for this band, so it was my duty to comply. The Pillows has been added though I am missing one or two of their earlier albums since they've been active for so long. If you know them from anything then I'll bet you it's the Fooly Cooly soundtrack where their music was featured. They preformed the opening, ending, and insert songs for the series.

The love of MiChi is insanely apparent when you talk to one of our DJs. Fittingly, I knew her song "Something Missing" had been used as a sort of theme for the game Bayonetta, but was unaware of what album the single appeared on. Apparently, I was missing the album Up To U and Change The World. If you're asking why MiChi Madness isn't in the database, then please be aware that that whole album is cover songs. As such, we're not allowed to play them. Sorry!
You can never have enough cute things, so next was obviously going to be Ai Otsuka. Though I'll admit at this time I am only able to acquire her full albums, and I'm still missing many of her singles and other such releases. I'll be looking for them the best I can for the next update, so look out for that!
You guys were also right, I did forget to put up two T.M.Revolution albums. I corrected my mistake and upped their album Resonance and Vestige. Thank you for your understanding, and now these songs are up for request.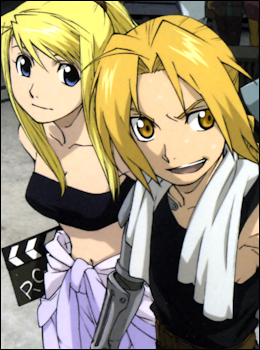 Yui was also an artist commonly requested, and she was very easy to find the music to. As such she is now sitting pretty in the database. She's known for her title "Again", which has become the opening song used for Full Metal Alchemist: Brotherhood. "It's All Too Much" and "Never Say Die" were also decided on for the Kaiji movie adaptation.
We needed some more Gundam Seed music as is, so Mika Nakashima was an obvious choice. She has some gloriously delightful music, and the Gundam Seed ending song "Find The Way" is a good example of that. Mika was oddly easy to put together since I had most of her albums before the launch of the station, and as such she really just needed a bit of organization.

Ironically, Nana Mizuki wasn't so much requested in her entirety as one or two of her songs were. Regardless, if I add an artist I want to make sure we have all of said artist to better prepare for listener requests. She is pretty famous as a voice actress and singer, to my knowledge, she is the first voice actress to top the Oricon charts. She also sang the theme for many video games and anime. She definitely deserves a spot in our database.
If there is a personal favorite of mine that needs to go in the database it has to be Olivia. She found her beginnings as a pop artist, as many Japanese singers do, but has quickly begun singing in an experimental rock style. Once you hear "Sailing Free" you'll fall in love like I did.
The next one was a tagging nightmare, you might not be familiar with Tomoko Kawase, but you will definitely know her alter-egos Tommy Heavenly6 and Tommy February6. While these artists are both one in the same, the music styles of each are vastly different. One is somewhat cutesy while the other is more hardcore, and as such the musical tone of each is relatively unique. If you've ever heard of Paradise Kiss then you've heard at least one of the styles since Tomoko performs the opening song. Tomoko Kawase is also the singer of the band The Brilliant Green, but we'll get to that another day…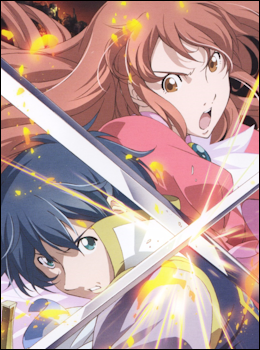 The last Japanese artist on the list was the addition of 12012. I know rock heads will be pleased at this one since the band has such a strong sound. You can find them performing their hit "Cyclone" during the credits of Romeo X Juliet. Funny story, I've sort of labeled this band before during our Beta Broadcasting… I lost that work, and had to start from scratch due to computer troubles a month before our launch. As such, adding them for a (technically) second time was not amusing.
I'm finally adding more Chinese artists, which I apologize for the delay. Chinese music isn't really easy to get a hold of properly, and translating Chinese online stores selling the CDs is equally frustrating. Though finally I'm adding Jay Chou who is not only massively popular, but has a dreamy voice. His style is very laid back, and he has changed little over the years. The man likes to perform what he likes you could say. Either way, I'm sure this will be a pleasant surprise for many listeners.
Lollipop, another boy band if you're not tired of SS501, has been added. I'd be kidding if I said I had planned to add them, but once I found such a small collection of releases I figured I could squeeze this one in. Enjoy the mandopop!
If you noticed Koda Kumi from before then it was probably no doubt that BoA would be following shortly after. If you don't know BoA then I have no words for you, literally. Not only has she broken out into the US scene, but she is one of Korea's most famous singers. Her name stands for Beat Of Angel, and it certainly hits the mark when describing this womans vocals.
You've waited long enough though, I made sure to add a ton of anime albums as well. I'll go through them quickly since they don't need so much introduction. I said I was working on it, and as such Cowboy Bebop has been added to the fray. I tried to divvy up the popular versus the uncommon as such you can also expect Dragonaut ~ The Resonance, Bleach, Angelic Layer, Card Captor Sakura, Appleseed, Bamboo Blade, Chaos Head, Code Geass, and Devil May Cry.

Hopefully this will tide you over until my next update, which will be on 1st of February. If you want to request a certain artist or anime then comment below or post in the following thread on our forums. Remember, we acquire all of these the legal way, so you have to be patient!
As for site updates, you'll shortly see a new F.A.Q. page on the site as well as a more expanded About section. We're currently working on a calendar, but are adding DJs as well. Due to this, it has been tough trying to make one only to change the whole thing the next day. Our website will also have some tinkering going on in the background, as it does tonight at midnight you might experience a few hiccups, but we promise that they'll only last for ten minutes or so. The radio stream with consistently be available.