Posted on Dec 23 2012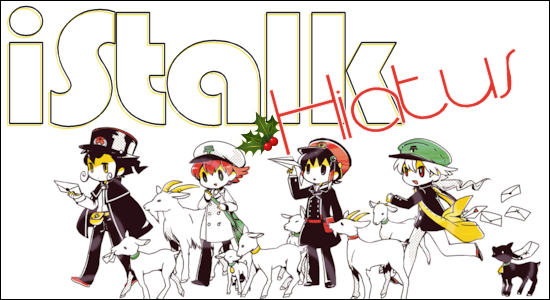 Yo! Elk here, I'm the iStalksmith. Sadly our shipment of Stalk is running late!
We're all out of Stalk, and so we can't really "i" it this week. Fear not though, we'll be back after this week because due to the Christmas Rush we won't be getting our next Stalk shipment until next Saturday.
See you then!
P.S. Kana says, "No, we're not actually out of Stalk, so don't send any please, Elk is just a lazy bum who wants Christmas week off."