Posted on Dec 22 2014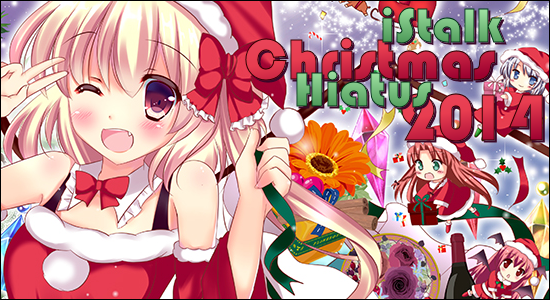 Merry ho ho ho, and a happy Christmas holidays to you! Yes, you specifically. This is Elk, Editor of the iStalks.
In the harsh tundra that is Canada, we celebrate Christmas on December 25th. I don't know if you silly Americans (or wherever you personally are from) celebrate it next month or something, because I know the US is a month late on Thanksgiving for some reason, so we'll be taking an iStalk hiatus this week! Spend time with family and friends, and don't mug Santa, at least not until he's passed my house. We'll be back on the 29th with all the news you can shake a stick at. Or at least 3 stories worth of news to shake sticks at. Just don't shake your sticks at me, that's a good way to put someone's eye out.