Posted on Jan 03 2012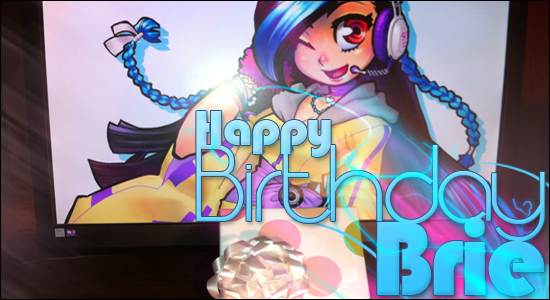 It has been an amazing two years, so 91.8 The Fan is proud to celebrate another birthday. The staff and I are wonderfully heart-warmed to see users who have been with us for the last two years. We're equally enthralled that new listeners and visitors make the decision to support us by joining, commenting, liking, retweeting, and bookmarking the site and radio. This birthday is all about you, and as such we have a few gifts to you we'd like to present officially.
The most obvious transformation is the new layout, which isn't a severe change, but a much needed one. As we've grown so has the content the staff has produced with genres not simply pertaining to anime, but also to facets of Asian culture, music, fashion, news, and more. With this new design it should be much easier to get to your favorite articles that much quicker or access portions of content that focus more on your individual tastes as a reader.
We've also moved the original menu up, as well as opened up a new form of advertisement that is both vibrant and attractive. The background will change from advertisement to advertisement of some of our favorite things. At the same time, our friendly mascot Brie will let you in on some 91.8 The Fan secrets. We've got some other new additions to be released through the week so make sure to keep your eyes peeled! Make sure to thank Kibs for all his hard work on the site.
For our listeners, we've added a new stream in addition to the two we already had. Our Icecast stream has been bumped to a 320kbps, which is what I've personally spent the past two months on. Many songs had to be re-ripped to accommodate the higher quality while there were plenty of new songs I wanted to tag beforehand. If I was to estimate there is probably close to 10% of our library that is 128kbps. It won't impair your listening, but know that I am still modifying the last of these songs to give you the best quality possible.
The "lite" player is still available at its normal 128kbps, and the "standard" stream (or medium stream) is broadcasting at a 160kbp on Shoutcast 2. You'll find that the top Listen Now, the biggest one, is the 320, the one next to Brie is 160, and the one under Brie is the 128. The standard stream will have its .pls files added around the web momentarily so please be patient with us.
Thank you all for your continued support and friendship, and let's make 2012 the best year ever!
With Love,
Kanashimi
_____________________________________
P.S. As a gift to all of you loyal fans, Kibs has provided a special wallpaper for you to show your 91.8 The Fan colors during our birthday bash!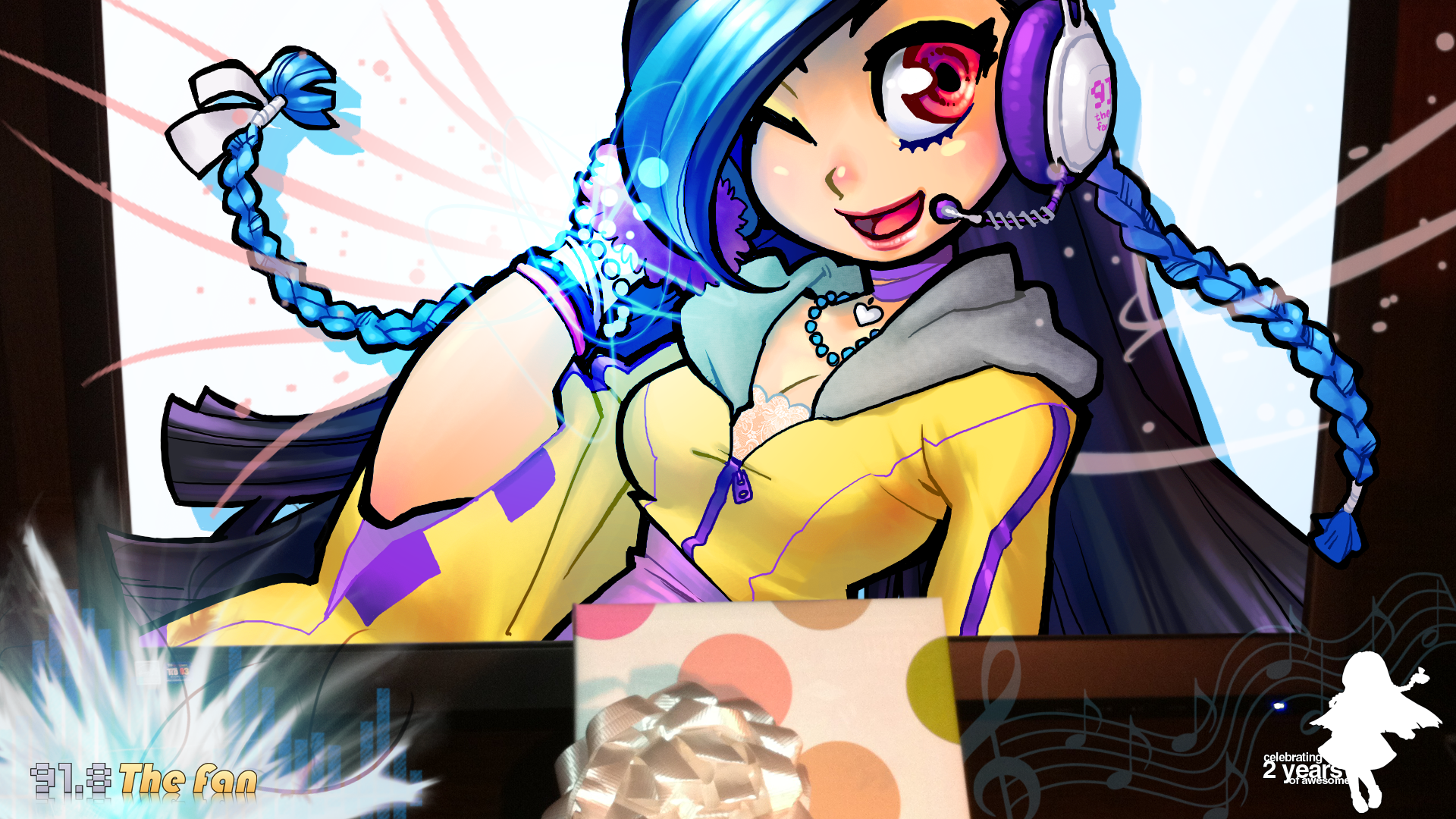 click to download