Posted on Jan 03 2011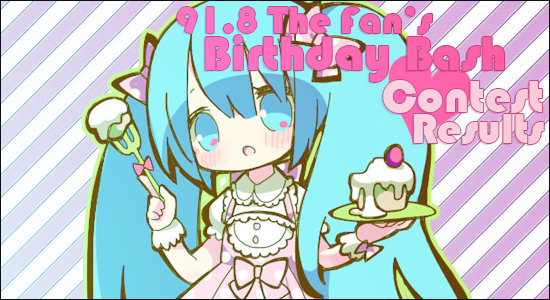 The staff has deceived we have enough energy to celebrate our birthday all week! For the next five days we'll be announcing new surprises, goodies, and what the future holds for 2011 with the grand finale happening on Friday. For day one we're going to reveal those talent winners of our contest.
For those who aren't aware, we held a contest throughout the month of December for fabulous prizes. We gave visitors a chance to win either through their artistic talents or sound editing skills, but before we get to the winners let's refresh on what the prizes were.
A copy of Super Street Fighter IV for Xbox 360 that is signed by Kyle Hebert (Ryu), Laura Bailey (Chun-Li), Travis Willingham (Guile), and the vocal director Jonathan Klein.
Don't have an Xbox 360? Well, we happen to have a shiny new God Of War III for PlayStation 3 fans to replace the top prize.
A random CD that has already been added to the station
A Bayonetta wall-scroll
An official Sawa's Phool t-shirt
We received a lot of very awesome entries, but sadly we only have two prize packs. It was very tough for the staff to decide, but we'd like to thank everyone for entering and making this contest worthwhile! So without further ado, congrats to SnappleMonkey for this well put together promo:
Audio clip: Adobe Flash Player (version 9 or above) is required to play this audio clip. Download the latest version here. You also need to have JavaScript enabled in your browser.
For the art portion we have to give Renamon a hand for this awesome fanart of Kusari: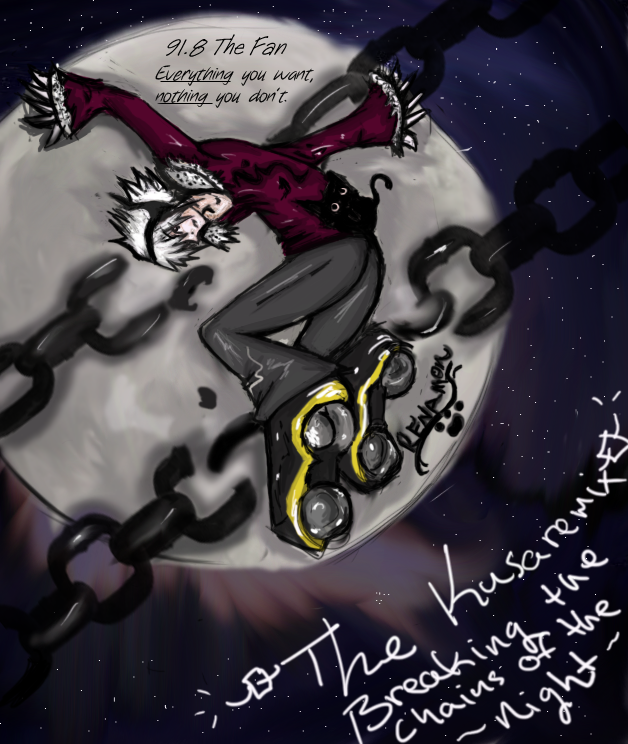 Thank you once again to everyone! We hope to bring you even more exciting news throughout the week, so stay tuned!