Posted on Sep 02 2010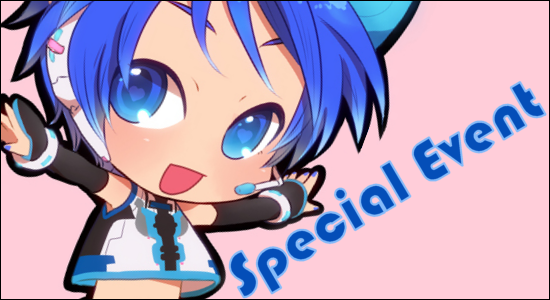 If you didn't already know Cerulaine, Kanashimi, Kibs, & Twilly are heading to AnimeVegas this weekend to party with the stars! For those attending you'll be able to win free stuff! These are very special prizes that will only be given away during this event. Everyone loves merchandise signed by their favorite voice actors, industry icons, or other celebs~ To find out how to win hit the jump!
First things first, you have to be at AnimeVegas or else you'll be unable to participate. We're sorry about this, but at the same time why are you missing it in the first place? Next, you need to make sure to print out one of the following sheets. We've provided both a colored and a gray-scaled sheet, and you'll be able to print two of these said sheets on one piece of paper.
You see those names, right? Well, now all you have to do is find each one of us at the convention. Just make sure that you've found a Ceru, Kana, Kibbles, or Twilly and get them to sign the sheet. Once you've gotten all four signatures, you'll get a special prize~ We'll be there all three days and you can find us passing out flyers, doing interviews, taking cosplay pictures, or filming panels.
Here's a hint if it gets too hard: The Yu-Gi-Oh Abridged Series knows how to contact us.