Posted on Aug 06 2011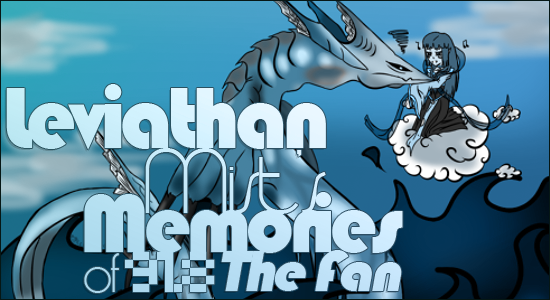 One year ago today, I joined 91.8 The Fan. As I have spent the majority of my time either on the site or in the IRC, I have loads of memories to share, but I will generally stick to memories from 2010. In the process, I will be profiling some of the staff members as I have perceived them.
We'll start with the day I joined: August 6th, 2010. The first time I turned on the radio, I heard our weekday afternoon DJ, Elk, telling everyone to get us more listeners for a contest to win a copy of Super Street Fighter IV.
Elk: Formerly known as AnarchoElk, our resident anarchist has always got something different to talk about. He knows a lot about politics and the world around him, and if you ever feel the need to discuss fighting games, he's your man. Elk loves The Protomen and anything Mega Man related.
I then proceeded to head over to the forums and write an introduction. At the time, I really didn't know what to expect, and I was blatantly honest about that fact. This is where I first met the bosses, Kanashimi and Kibs.
Kanashimi: What can I say? Without her, there'd be no radio station. She buys all the music completely legitimately, and she usually does all the tagging as well. Add in the DJing, DJ managing, and countless other things she does for the site, it's amazing she still has any time left to do anything. I've noticed she plays a lot of Korean and dancey tunes for her show. Kanashimi likes prinnies and maids.
Kibs: The other boss dude. He is a banana. He also does the site's graphic work and manages the site content, as well as run the forums. Occasionally you'll find him on the radio, usually with a special guest. Kibs likes vocaloids, and loves his cat.
I ended the day by checking out the IRC. Little did I know that by doing so, I sealed my fate there. I spent most of that week in the IRC and listening to the radio. This is where I met most of the DJs.
EagleEyes: There is just too much to say about our resident Australian. He used to hold EagleEyes' Round Table every other week, a feature involving a discussion with the fans. He likes Mell, Skankfunk, and Mini Moni, and Air Gear is his favorite anime. Also, the ending to Clannad made him cry. Poor guy.
Cerulaine: Every weekend, "Ceru Ceru Time" would attract all the creepy guys to the radio. (Just kidding Cameron, I don't think you're creepy. Not to single anyone out, Cameron.) Cerulaine used to have her "truth game" segment and request hour, which were my favorite parts of her show. She has an unhealthy obsession for zombies, and likes The Protomen, Angela Aki, and Final Fantasy IX. Also, she's good at keeping me from getting into trouble.
Christmas: When he's not sitting around with cool shades on boosting his smug level, he's watching lots and lots of anime. As a former morning DJ, I often missed his show, but he had Mario RPG music as one of his music beds which is awesome. He is currently in charge of booking our guests, and his favorite artist on the station is Uverworld.
Litespeed: Straight from the UK, Litespeed was our only British DJ. Having his show early in the morning on weekends meant hardly anyone was around during his show, but I was usually there. Every weekend, the "Jolly Good Show" would feature some of his favorite rocky tunes and usually a game or two.
DS: If there is one word to describe DS, it's "Apathy." If someone had a gun pointed at his head, he probably wouldn't even look up. I remember him making themed playlists out of songs of similar names, and he once went on-air to talk about every staff member, much like I'm doing now.
Raug: Hosts the website, and does some coding work. He can usually be found in the IRC but doesn't say much. He often plays fighting games with Elk.
Before I found this radio station, I had maybe 3 or 4 favorite Japanese singers and artists. After the first week alone, I had probably doubled that number. Every day, it became a task for me to remember songs I liked so I could use them in Kana's IRC game. I still have the list I made, but I don't need it anymore.
Less than two weeks after I joined, I bought a fanatic subscription, a decision I wouldn't regret. Having access to the full song list meant I knew which artists I needed to request. Commence Operation "Get Minori Chihara on the station!"
One day, Elk decided that the priority system for requesting new artists and albums was nice, but a little too expensive. Therefore, he made the "Priority system combo thread!" Multiple people who wanted the same artist bad enough could split the costs. We managed to get the Sailor Moon discography and the Minori Chihara discography through the system before Kana had to temporarily close it.
Jubilee: A news director for The Fan. Every week he posts "Jubilee's News Jumble" in which he talks about various anime-related news articles. He is a sasnak who kills people by eating their hands. Jubilee likes Lady Gaga and Ali Project.
Twilly: A pink starfish. When he was a DJ, he'd spend most of his talk time saying how awesome everything is. Used to have a game called Starfish Scramble, in which participants would unscramble various names, usually anime-related. Twilly likes X Japan, Stereopony, The Pillows, and lots of dancey tunes.
Brie: Brie is 91.8 The Fan's mascot, conceived by Kanashimi and originally drawn by Bara-chan. She is pretty.
About a month after I joined, 91.8 The Fan had its biggest contest to-date: A contest to win free tickets to see X Japan live in concert! I wasn't gonna let this opportunity pass up, so I promptly entered the contest. It was about that time when I thought to myself, "I'd love to be part of The Fan." But what could I do? It took a little nudging, but Kana finally got me to apply as a translator.
Leviathan Mist: Translator for 91.8 The Fan. Most of the Japanese song titles on the radio were translated by him. Leviathan Mist can usually be found in the IRC, and he likes penguins. His favorite artists on the station are Minori Chihara, Elisa, and Fripside.
Being part of staff made me appreciate exactly how much work goes into running a site like this. It's a team effort, everyone pitches in and does their part, and the result is what you see before you: A site with a radio station and lots and lots of content. After the madness that was Anime Vegas, 91.8 The Fan had the honor of being invited as special guests at Another Anime Convention. Though I could not attend, I made sure to tune in and catch all the madness on the radio! By the way, I never did win those X Japan tickets, I became staff before the contest ended, thus nullifying my entry. Sadface.
HeikaHaku: A weekend DJ and a programmer. The Brie bot in the IRC was made by him. He will not make you rice. Haku's favorite song is Guidepost of the Moonlight by Stereopony.
Sailor Moon: The early morning weekday DJ. Sailor Moon is her favorite anime. (No way!) If you're funny enough in the IRC, you can make her snort on-air.
Soundbreaker: The former morning weekday DJ before Christmas. A man of many voices, who would constantly interact with the IRC users. Some of his old antics are posted on the forums, and for an early morning show, he had a very good listener count. Soundbreaker likes anything Nintendo-related, but Mario and Zelda seem to be his favorite series.
Kusari: An early morning weekend DJ for The Fan. Like Soundbreaker, he can do many voices, and he loves to interact with his audience. His young daughter, who we call "Kusariette", can sometimes be heard being cute on the radio. Kusari likes anything related to chains, especially the song "Chain" by Back-On.
From then on, my routine was pretty much the same: If there was a DJ on, request a Minori Chihara song. Translate stuff for the site. Keep the IRC active.
If you're a staff member and I didn't talk about you, it's probably because I never see you enough to be able to describe you. Come onto the IRC more often! I'd love to talk about non-staff and all my favorite IRC peeps, but if I did, this would go on forever. If you want me to describe you, post a comment below and I'll respond!
What's this, a contest?
That's right! How would you like to win your very own Minori Chihara album for free? If I were you, I'd be all over it like ants on sugar. I am giving away this brand new Yuki Nagato Character Single to a randomly chosen entrant! If you want to enter the contest, simply send an e-mail to:
mist(at)918thefan(dot)com
…and include any memories you want to share with me. Make sure to put "Contest entry" in the title so I don't accidentally count you out! If you are brand new here and have no memories, just tell me your first impression of the website. Trust me, you WANT this single. This was the first J-Pop album I ever owned, and it's what got me into the genre. If enough people enter, I might do this again someday, so get all your friends and family to enter the contest! The contest ends Sunday, August 21, 2011 at 11:59 PM PST, and the winner will be notified by e-mail.