Posted on Jul 05 2010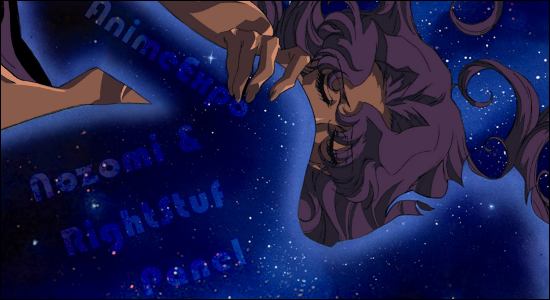 We sent Dead Guy to Anime Expo to take some notes on what's hot and new. (The sudden increase in the zombie population had nothing to do with this. Nothing.) While looking for some tasty brain milkshakes, he wandered into the panel being held by Nozomi and RightStuf. Lame zombie jokes aside, we'll go ahead and fill you in on what kind of cool new stuff you can expect.
During the panel, two new acquisitions were revealed: Sora no Woto and Revolutionary Girl Utena. Both of these will be available at some point in 2011. There was also information released on what will be available to your consumerist desires: El Hazard The Wanderers (Remastered) on 9/7/10, Super Gals Complete Collection on 10/5/10, both the OVA and complete series for Gravitation (remastered) this winter, parts 1 & 2 of Dirty Pair in winter 2010 and spring 2011 respectively, season two of Junjo Romantica in spring 2011, and Antique Bakery at some point in 2011.
If you don't have the patience to wait for those releases, you can chew on these box sets that are now available: Aria, Lost Universe, Maria Watches Over Us, Ninja Nonsense, and Rental Magica.
So that's the panel. Did Dead Guy enjoy it? Well, he hasn't stopped smiling since, but that might just be the rigor mortis… See? I still had another lame zombie joke!!