Posted on Jun 28 2010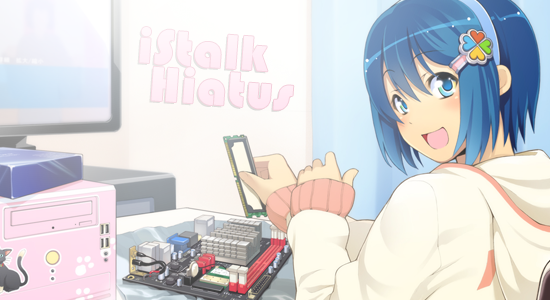 Today, AnarchoElk takes a break, DS doesn't have to do scripts, and Kana can save her energy for interviews!
Hey everyone! AnarchoElk here, you probably know me from the IRC channel and my radio show, but as you can see from the credits on the iStalks, I also do a lot of that stuff. With the voice of Kanashimi, the brains of DS, and the (often late) graphical prowess of Kibs we put together a nifty little video for you guys every weekday, but due to unforeseen circumstances we're taking a week long hiatus.
Enjoy the break! I will!