Posted on Oct 03 2015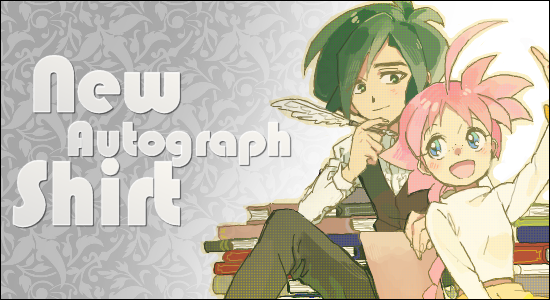 We've released a new shirt for pre-order over on SharkRobot! Over the years, we've seen people use their shirt as their only way to get an autograph and then it gets washed away when their mom mistakes it as normal laundry. "No more!" we proclaim at the top of our lungs. We've made a shirt specifically to address this issue, but you only have until the 8th to nab it for yourself!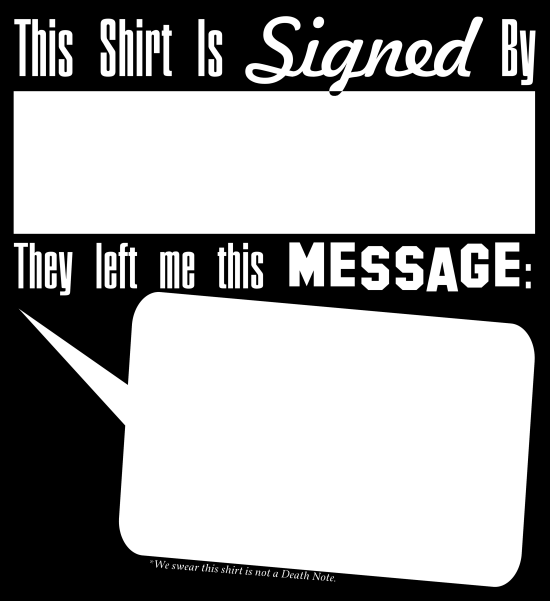 Like with all SharkRobot shirts, if we get enough pre-orders the shirt will stay in the store longer. If not, this will be the only run of it, and we'll be selling what we have at our upcoming shows like Youmacon. We hope that by letting voice actors, industry icons, and musicians leave a message for the wearer it will be more special. This could be a one of a kind item made specifically for you!