Posted on Feb 08 2014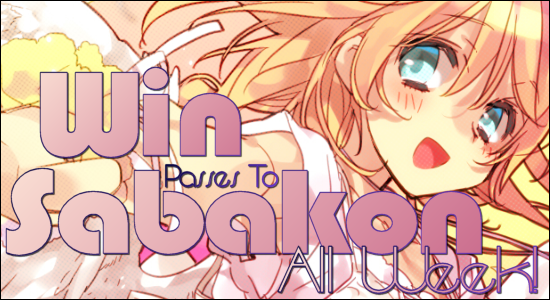 Want a chance to win passes to Las Vegas's very own Sabakon? If your convention calendar is clear April 26th to 27th, then it's time to change that!
91.8 The Fan will be giving away passes for Sabakon all week, and you can get your hands on them just by listening! It's your perfect chance to meet stars like Chuck Huber and Kyle Hebert. Every day of the week, our DJs will be throwing giveaways over the airwaves. You can win during the following days and times:
Sunday, February 9th between 8 AM – Noon PST
Monday, February 10th between Noon – 4 PM PST
Tuesday, February 11th between 8 PM – Midnight PST
Wednesday, February 12th between 4 PM – 8 PM PST
Friday, February 14th between 8 AM to Noon PST
Make sure to keep a watch on our Twitter and Facebook for reminder announcements!