Posted on Jun 23 2014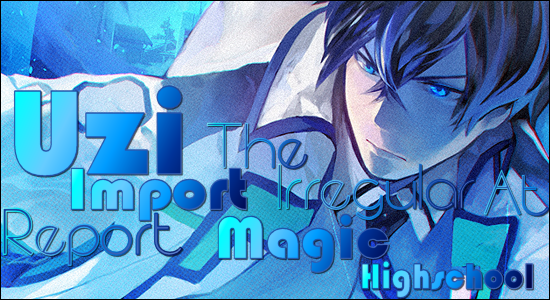 Welcome to the return of the Uzi Import Report! Some of you may be on summer break for school, but prepare yourselves to get right back into it with this magical little series, The Irregular at Magic High School! However, before that, we'd like to remind you that this is a bi-monthly column which will be looking into anything from Japan that deserves (or at least people think deserves) to be localized outside of Japan. At the end of the article, I'll give the series a rank based on its chances of localization. The rankings will go from zero to three:
0: No chances
1: Slight chances
2: Moderate chances
3: Extremely likely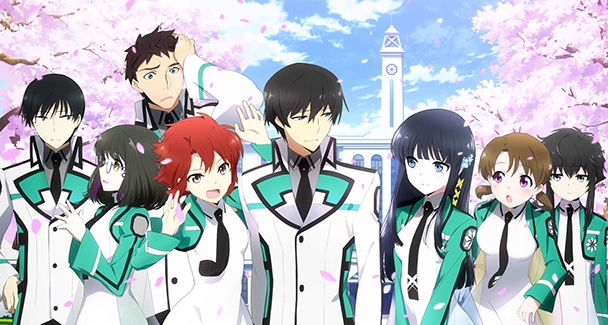 What is The Irregular at Magic High School??
The Irregular at Magic High School (a.k.a Mahouka Koukou no Rettosei) is a light novel series written by Tsutomu Sato, with illustrations by Kana Ishida. The series was originally a web novel series that was published in 2008, but in 2011 it received an official print publication by Dengeki Bunko. The series was the second web novel to be published by the company right after Sword Art Online. The series has received a whopping amount of five manga adaptations, and an anime adaptation started airing in April 2014. You might recognize it from this season of Simulblast.
In an alternate universe, magic has become a mainstay in the technological evolution of mankind. Many countries across the world utilize magic and foster their citizens to become promising magicians. In Japan, schools are created with the intent of raising students to become magicians, the best school being First High School. First High is the most prestigious magic school in the country, but it labels its students under two categories based on their performance. The students with the more promising talent are labeled Blooms, while the students with less promise are labeled Weeds. The main protagonists of the story, the Shiba siblings, enroll First High. Miyuki, the younger sister, enrolls as a Bloom, but her older brother, Tatsuya, is categorized as a Weed. Tatsuya must traverse through the school's scrutiny as a Weed, but what the other students are not aware of is that there's more to Tatsuya Shiba than meets the eyes.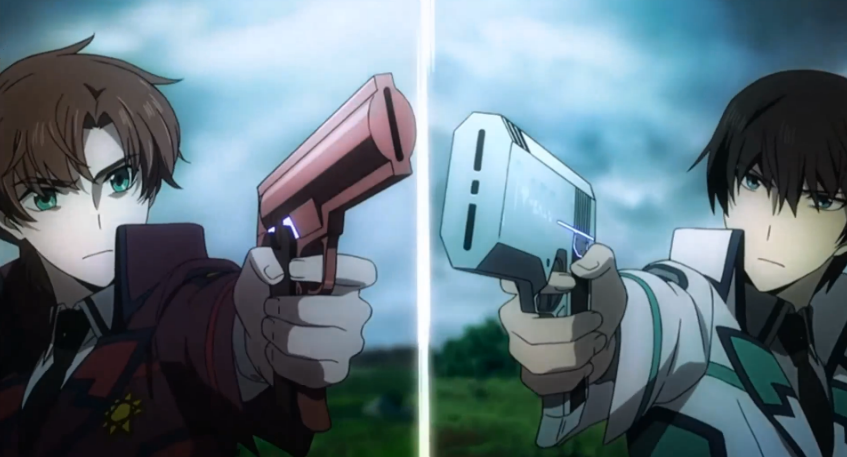 Localization Rank:
Light novel: 2
Manga: 2
Anime: 3
Reasoning:
The Irregular at Magic High School is one of the most popular upcoming series in Japan. It really isn't far fetched to say that it may become the next Sword Art Online, as it is becoming one of Dengeki Bunko's leading light novels. As of now, Yen Press is the leading publisher for light novels in the West. They've licensed popular series like SAO, Index, Spice and Wolf, and even Kagerou Daze. If there are any more series they'll be licensing, The Irregular at Magic High School would definitely be the ideal choice. It also goes without saying that the manga adaptations may come with the light novel. Yen Press wouldn't take too much of a risk by licensing a light novel if visual assistance from the anime or manga aren't available, because light novels are still sort of an unpopular medium in the West.
When it comes to the anime, Aniplex USA will be releasing it on DVD/Bluray, hands down. I'm not sure how they'll price it, but it'd be safe to say that it'll at least be $50. Disappointment may come with Aniplex's high prices, but it's to be expected with a series as big as this.
If you're interested in giving The Irregular at Magic High School a try, you can watch it at Crunchyroll and Hulu.