Posted on Jul 20 2014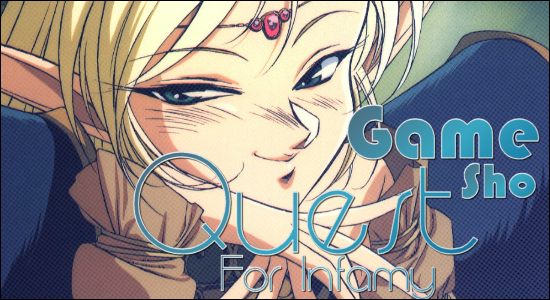 I had never really played an adventure game before. I'm fairly young, so that genre had fallen out of the mainstream before I ever got the chance to play them. So, with no prior experience, I dove into Quest for Infamy.
For a little background, Quest for Infamy is a game designed by the aptly-named Infamous Quests. Infamous Quests brought their first game to the Kickstarter masses, and classic adventure game fans ate it up; the game reached over double its initial goal.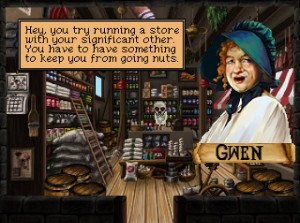 The game follows the adventures of Roehm, a man who we know little about (aside from the fact that he has a difficult past he would like to escape). As Roehm embarks on his quest to simply move on, he finds himself caught up in the events of a small valley town.
Most striking to me as I started the game was the lack of any sort of tutorial. I'm sure this game was targeted at existing hardcore adventure fans, but it would have been nice to have a little bit of a push in the right direction. To be fair, from what I've seen, older adventure games didn't have any sort of tutorials either, and the in-game guide makes learning controls pretty simple, so this is a minor gripe.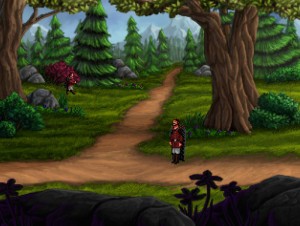 Once I finally got my bearings in this previously-unknown genre, one important thing stuck out about Quest for Infamy: it has a wonderful sense of humor. Performing the various actions on parts of the environment and hearing a response to something I didn't expect was incredibly rewarding. If you're a fan of adventure games, this may be pretty familiar to you; however, this being my first adventure game, I was impressed by the sheer amount of unique content and dialogue.
Unfortunately, the actual audio for some of the dialogue falls a little flat. Some characters have audio that sounds sort of tinny, and compared to some of the better-recorded characters, it was fairly jarring. It didn't occur for most characters, though, so it was a flaw that was easy to ignore for most of the game. When it was there, however, it was very noticeable.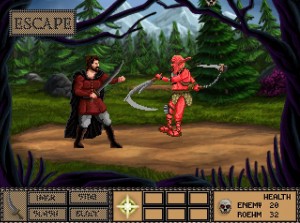 In conclusion, I can feel the work that has gone into this game. Quest for Infamy is a labor of love, and it shows in the art, story, and writing. I may not have much experience in adventure games, but I think fans of that genre are going to be well satisfied. Quest for Infamy is a game with a lot of depth, and I certainly can't wait to go back and get a lot more mileage out of it.