Posted on Jul 07 2012

San Francisco, Calif. (June 29, 2012) – Crunchyroll, Inc., journeys into the center of mystery with J.C. Staff's latest production La Storia Della Arcana Famigla, which will broadcast on Crunchyroll on Sundays at 8:30 am PDT for its premium members. Free members will be able to view one week after initial site broadcast. More information can be found on www.crunchyroll.com/arcana.

La Storia Della Arcana Famigla will be available to Crunchyroll's audience in the following territories: USA, Canada, UK, Ireland, Australia, New Zealand, South Africa, Denmark, Finland, Netherlands, Norway, and Sweden.

"La Storia Della Arcana Famigla takes place on Regalo island, which is protected by the mysterious and powerful "Arcana Famiglia". Felicitá is the only daughter of the family and will be challenged with choosing not only a husband but the future successor to carry on the family's legacy."

Episodes can be accessed from Crunchyroll.com, the free iPad and iPhone application, the Android application, Windows Phone, Roku, Google TV, Boxee, Vizio VIA, WD TV Live and additional set-top channels, and affiliate partners.

Crunchyroll premium members will have access to the largest anime and drama selection, same-day access for simulcasted titles, no advertisements and can be viewed in up to 1080p quality on selected titles. More information about the Crunchyroll membership plan can be found at: http://www.crunchyroll.com/freetrial/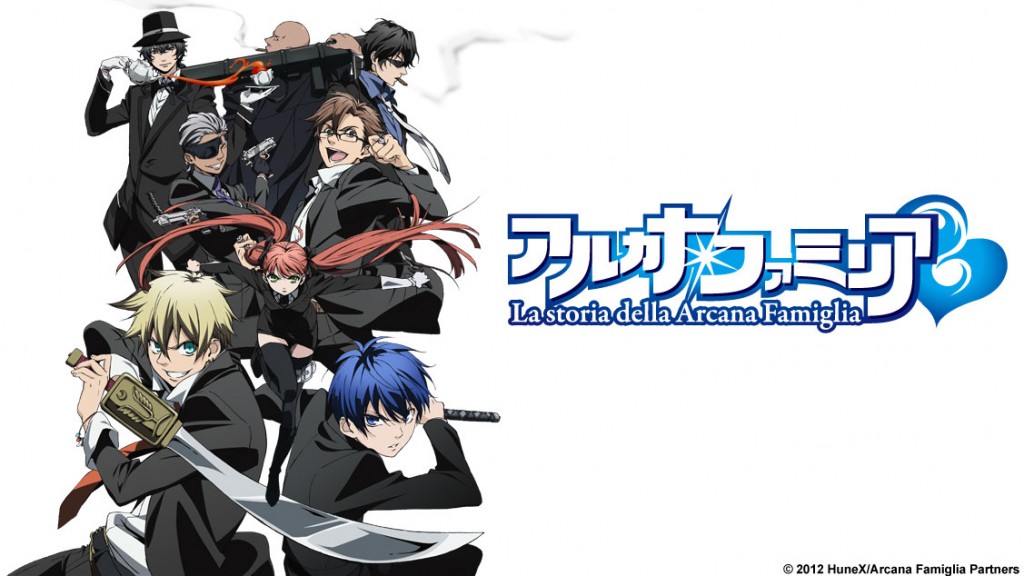 About Crunchyroll, Inc.

Crunchyroll is a leading global video network and developer of social media applications for Japanese anime and Asian media. Through applications like Crunchyroll for iPhone, iPad, Android, Windows Phone, TV set-top boxes, affiliate websites and its own streaming website, Crunchyroll delivers officially-licensed content from leading Asian media producers directly to consumers.

Crunchyroll has offices in San Francisco, Calif. and Tokyo, Japan, and is a member of the Association of Japanese Animations (AJA) and Licensing International Merchandisers' Association (LIMA). Founded in 2006, Crunchyroll is funded by leading venture capital firm, Venrock, Japanese entertainment giant TV TOKYO, digital publishing leader Bitway and a group of angel investors representing some of the brightest and most successful entrepreneurs in Silicon Valley. More information can be found at http://www.crunchyroll.com.