Posted on Jul 07 2012

The ero spirit stays alive this summer with the addition of the unique comedy series So, I Can't Play H!
San Francisco, Calif. (June 29, 2012) – Crunchyroll, Inc., increases its simulcast showcase this season with the addition of So, I Can't Play H!, which is set to broadcast on Saturday July 14, at 11 am PDT for its premium members. Free members will be able to view one week after initial broadcast on Crunchyroll. More information can be found on www.crunchyroll.com/cantplayh.
So, I Can't Play H! will be available to Crunchyroll's audience in the following territories: USA, Canada, UK, Ireland, Australia, New Zealand, South Africa, Denmark, Finland, Netherlands, Norway, and Sweden.
"High schooler Ryosuke Kaga is also known as Erosuke for his extreme adolescent interest in the erotic side of life. One day he encounters a young girl standing alone in the rain. She is Lisara Restor, an elite Death God who has come to Earth in search of a human known as the "Singular Man." Ryosuke ends up making a contract with Lisara, allowing her to suck the energy she needs for her activities on Earth from him. And it turns out the source of that energy is his own perverted spirit!
As a result Ryosuke can no longer feel aroused in the heat of the moment. After trying every erotic method he can think of, he finds he has no choice but to help Lisara in her search in order to recover his perverted spirit."
Episodes can be accessed from Crunchyroll.com, the free iPad and iPhone application, the Android application, Roku, Google TV, Boxee, Vizio VIA, WD TV Live and additional set-top channels, and affiliate partners.
Crunchyroll premium members will have access to the largest anime and drama selection, same-day access for simulcasted titles, no advertisements and can be viewed in up to 1080p quality on selected titles. More information about the Crunchyroll membership plan can be found at: http://www.crunchyroll.com/freetrial/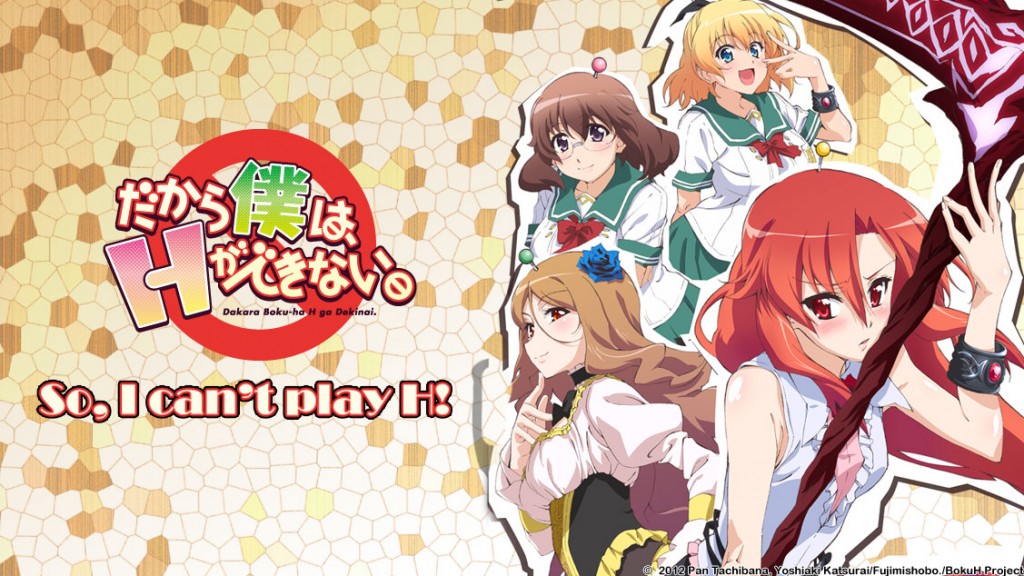 About Crunchyroll, Inc.
Crunchyroll is a leading global video network and developer of social media applications for Japanese anime and Asian media. Through applications like Crunchyroll for iPhone, iPad, Android, TV set-top boxes, affiliate websites and its own streaming website, Crunchyroll delivers officially-licensed content from leading Asian media producers directly to consumers.
Crunchyroll has offices in San Francisco, Calif. and Tokyo, Japan, and is a member of the Association of Japanese Animations (AJA) and Licensing International Merchandisers' Association (LIMA). Founded in 2006, Crunchyroll is funded by leading venture capital firm, Venrock, Japanese entertainment giant TV TOKYO, digital publishing leader Bitway and a group of angel investors representing some of the brightest and most successful entrepreneurs in Silicon Valley. More information can be found at http://www.crunchyroll.com.