Posted on May 13 2012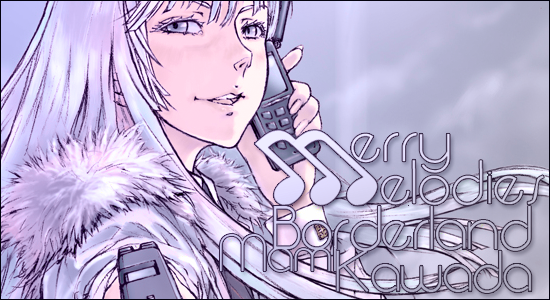 It's that time on Merry Melodies where we take a look at the more recent openings that Christmas bases his watch list on. At the top of that list, we have a great opening from a great series!
———————————————————————————————–
I've often mentioned how hard it is for me to keep up on newer series due to the sheer volume of titles I decide to watch. Jormungand is one of the series that stands out enough for me to keep up with it, and I'm proud to say that not only am I caught up, but I got Cerulaine to do so as well, which is a big deal for her since she doesn't watch a whole lot of anime. It's a very entertaining series for those of you who liked watch Black Lagoon. Less swearing, but at least twice as many guns. Not to mention Koko has all the wacky antics you could ask for from a slightly insane weapons dealer.
In order to learn more about how a series works, you watch the opening animation. What does this one tell you the series is about? Guns, and lots of them. Jormungand revolves around the weapons dealer Koko, her child soldier bodyguard Jonah, and the rest of their merry band of misfits. Each has their own unique talents, my favorites are the eyepatch knife chick and the old dude sniper.
I knew right from the start I would love Jormungand for one reason: Mami Kawada. Every series that mami Kawada does an opening for is amazing. Borderland is no exception to the rule, taking Mami's style and putting a nice techno feel to it. Not a whole lot of heavy guitar like in some songs that I really enjoy, but this is probably my favorite Mami Kawada song, at least until I get sick of it from playing it over and over.
———————————————————————————————–
QUESTION TIME! Borderland is at the top of my Spring 2012 song list, but what about you guys? Next week we'll take a look at my second favorite, so look out for that
–
You can watch Jormungand over on Funimation! While you're at it, use our new Anime Directory to help you watch other stuff! http://bit.ly/AnimeDirectory