Posted on Feb 03 2012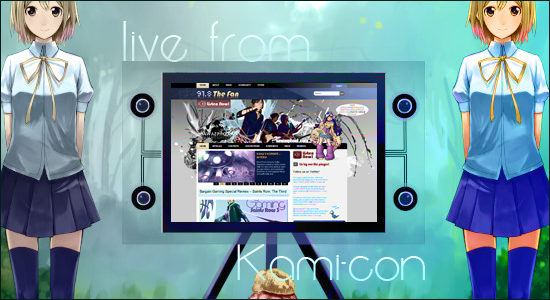 We're back at Kami-con for 2012! For those of you unlucky enough to not be here, watch as Kibs and Siege man the booth and interview your favorite guests, we may even have a special guest appearance by the Birthday Boy, himself.
Please be aware that we are unable to control con-goers actions. While someone at the booth will be watching for any misbehavior, be warned that people may do things above the PG-13 level. We're sorry for the inconvenience.